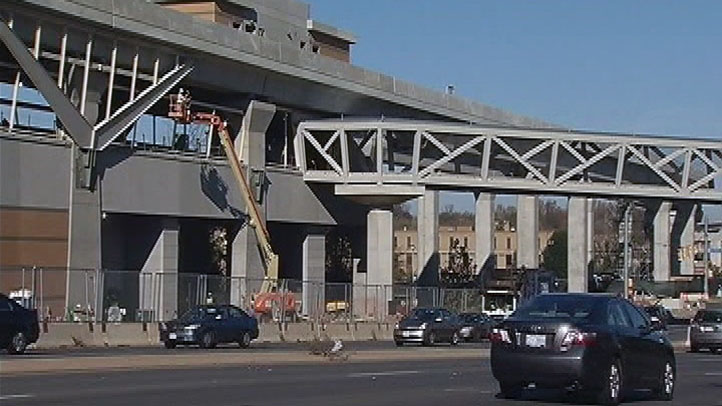 Metro's Silver Line is expected to reduce congestion in Tysons Corner by getting more cars off the roads. That means no parking lots at the new Metro stations.

The goal is to change the area to a walking urban community.

Much of the work right now is on constructing pedestrian bridges that will be connected to the Metro stations. That will let riders get to the trains from their neighborhoods without crossing traffic or driving.

"If you were to add parking, imagine all the people behind you now and then add all the people coming in trying to get to that parking," Stewart Schwartz of Coalition for Smarter Growth told News4 Transportation Reporter Adam Tuss. "That won't work."

Riders should be able to catch Metro trains at Tysons in about a year.