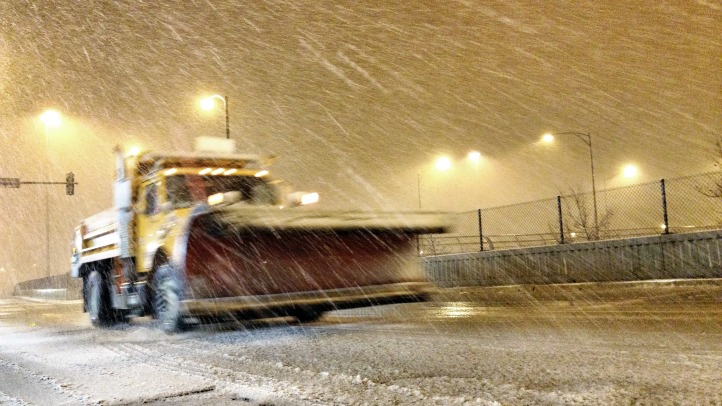 When will the plows get to your neighborhood?
The answer to that question will now be available online to residents of northern Virginia.
The Virginia Department of Transportation has created an interactive map that allows people to check the progress of snow clearing efforts.
It's one of the new tools in VDOT's snow-fighting arsenal.
A truck-mounted weather station will provide information on road conditions as well as road surfaces, temperatures, ice thickness and other measurements that'll help crews apply the right amount of chemicals.
Seven high-pressure flush trucks will clear snow and ice that accumulate around the bollards that separate the new I-495 express lanes from the regular lanes.
A portable snow melter will be used in park-n-ride lots where piles of snow usually reduce the available number of parking spaces.
Also, more miles of road will be pre-treated, more brine and less salt will be used to save money and reduce environmental damage, and a new salt dome will be added at the Beltway and Van Dorn Street to help insure crews don't run low.
VDOT said almost 4,000 trucks and plows will be available for snow and ice removal in northern Virginia.