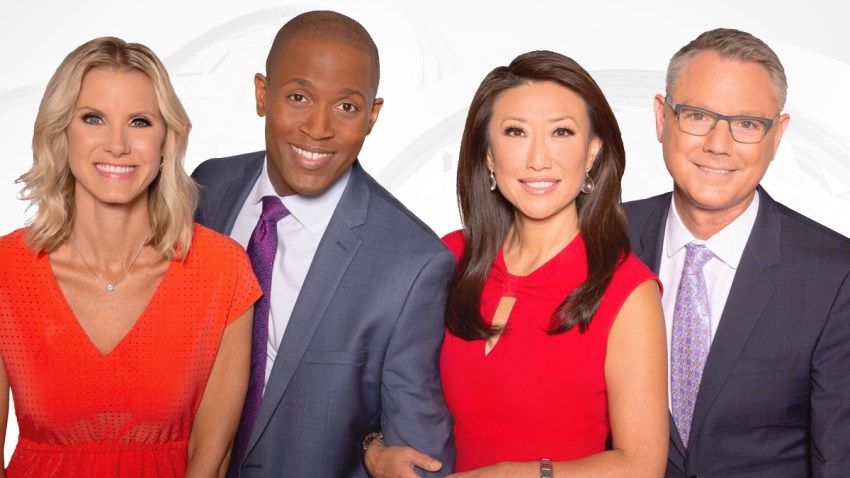 News4 Today is the D.C. area's most-watched local morning news. Every morning, we bring you the latest in what's happening locally and nationally, accurate weather forecasting and real-time traffic to help you start your day.
During the week, News4 Today is anchored by Eun Yang and Aaron Gilchrist, joined by live desk anchor Jummy Olabanji, Storm Team4 Meteorologists Chuck Bell and First4 Traffic's Melissa Mollet.
Tune in to News4 Today every weekday morning at 4:26 a.m. until 7 a.m.
On the weekend, News4 Today features anchors Meagan Fitzgerald and Adam Tuss, with Storm Team4 meteorologists providing the most precise weekend weather forecast.
Watch Saturday from 6 a.m. to 7 a.m. and again from 9 a.m. to 10 a.m., and Sunday from 6 a.m. to 8 a.m. and 9 a.m. to 10 a.m.
Our News4 Today team stays connected with you around the clock on NBCWashington and through their social media networks. Make sure to follow their Facebook pages and follow them on Twitter to interact and get the latest news:
News4 Today: Like our Facebook page, follow us on Twitter, follow us on Instagram
Storm Team4: Like our Facebook page
First4 Traffic: Follow us on Twitter
Eun Yang: Follow her on Facebook and Twitter
Aaron Gilchrist: Follow him on Facebook and Twitter
Chuck Bell: Follow him on Twitter
Melissa Mollet: Follow her on Twitter
Jummy Olabanji: Follow her on Facebook and Twitter
Adam Tuss: Follow him on Twitter
Meagan Fitzgerald: Follow her on Twitter