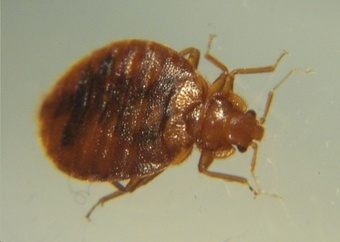 Many new laws are scheduled to take effect on Friday, July 1 in Maryland and Virginia. While many may not affect a wide number of citizens, there are some of note people should be aware of so they can stay on the right side of the law.
In Virginia, it is now against the law to smoke inside of a vehicle, whether moving or at rest, when a child under 8 years old is inside the vehicle. A new law also requires drivers to wait for a reasonable opportunity to open vehicle doors on the side adjacent to moving traffic.
Students who wish to attend a public or private institution of higher education in Virginia are not required to disclose their username or password to any personal social media account to the school under a new law.
A new Virginia law allows a pharmaceutical processor to manufacture and provide cannabidiol oil and THC-A oil for the treatment of intractable epilepsy after receiving a permit from the Board of Pharmacy and under the supervision of a licensed pharmacist. The law also outlined how such oils may be distributed, who can receive them and provides certain legal protections for those involved in the production of the oil.
There are five new laws in Virginia concerning firearms, including background checks at firearms shows, recognition of out of state concealed handgun permits and transfer of certain firearms among others.
For elections in Virginia, a new law permits a voter to give his full name and current address by speech or in writing when offering to vote. Either is permissible.
There are also several new criminal laws on the books in Virginia as well as two state constitutional amendments that voters will consider in the November 2016 general election.
Maryland's minimum wage will rise from $8.25 to $8.75. It's the latest bump scheduled to take effect since lawmakers in 2014 approved increases over several years from $7.25. It is scheduled to go up to $9.25 next year and reach $10.10 in July 2018.
The Maryland gas tax will rise nine-tenths of a cent to 33.5 cents. Lawmakers approved several increases in 2013, with regular hikes to adjust for inflation. The state's gas tax has gone up a dime since 2013, when lawmakers approved the first increase in 20 years from 23.5 cents.
Maryland will have a new scoring system to prioritize transportation projects. It's the result of a battle between the Republican governor and the Democrat-controlled Legislature over transportation funding. While the governor won't be prevented from funding a project with a lower score than another, an explanation would be required for the decision. The governor vetoed the bill, but the Legislature overrode the veto in April, shortly before adjourning.
A ban on powdered alcohol in the state will be extended two years until June 30, 2018.
Copyright AP - Associated Press