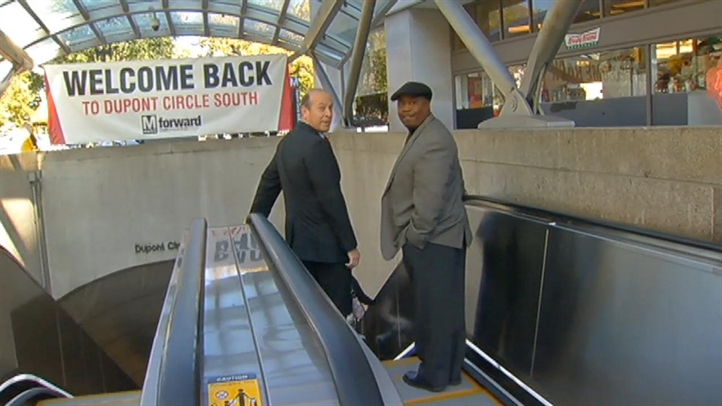 The long-awaited new escalators at the busy Dupont Circle station have experienced 20 outages in their first 40 days, Metro says.

The escalators opened Oct. 20 after an eight-month, $12 million project to replace the three escalators at the station's south entrance. But the Washington Examiner reports that they've experienced multiple shutdowns of varying lengths since then.

For example, on Oct. 30, two of the three new escalators didn't work, leaving riders to walk up a single 188-foot staircase.
However, at least two other incidents were attributed to a pulled fire alarm. When fire alarms go off in the station, descending escalators automatically stop.

"The escalators are functioning as intended," said Metro spokesman Philip Stewart. He says they are "many times more reliable than the units they replaced."
The old escalators were replaced, Metro said, because they'd deteriorated to the point of total unreliability. The escalators' originial manufacturer had gone out of business, and escalator parts were "non-standard," making simple repairs impossible.
While the south entrance was closed, problems with the escalators at the north entrance caused the station to close at least twice, with riders told to walk to the Farragut North station instead.
RECENT COVERAGE:

Copyright AP - Associated Press