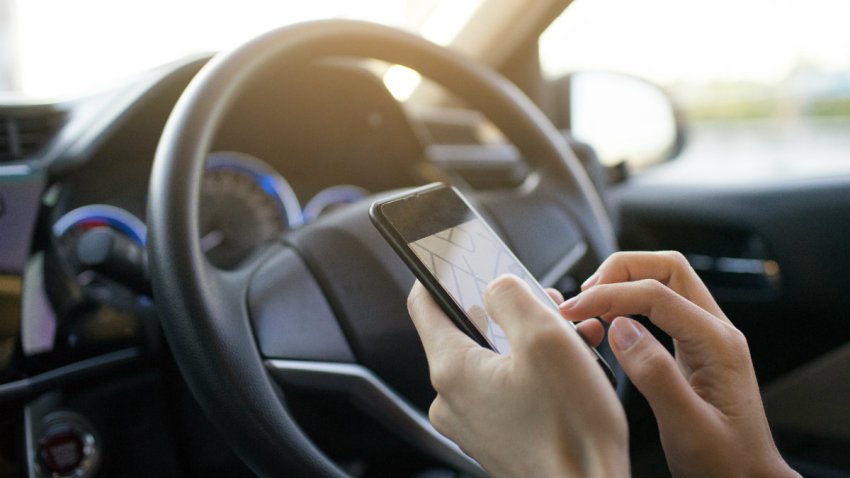 Virginia Gov. Ralph Northam is trying to revive an effort to ban motorists from holding cellphones while driving.
Northam announced Tuesday he's adding a proposed amendment to legislation that would bar drivers from holding a cellphone while driving in a highway work zone. The governor's amendment would broaden the ban to all roads in Virginia.
"The time has come for the Commonwealth to implement an effective and fair law to combat distracted driving," Northam said in a news release. "Too many families have lost loved ones as a result of a driver paying more attention to their phone than to their surroundings. This bill, as amended, will be a significant step forward in promoting traffic safety across the Commonwealth."
Lawmakers in the Virginia House and Senate both passed a version of a hands-free driving bill earlier this year but could not agree on compromise language in a final product.
Sen. Monty Mason added Virginia's traffic fatalities have risen every year since 2014.
"Distracted driving caused by cellphone use, whether it's dialing, texting, or checking email, is clearly the reason," Mason said in a news release. "I'm proud to be a part of a safety measure that will undoubtedly save the lives of many Virginians."
Both D.C. and Maryland ban the use of hand-held devices while driving, according to the Governors Highway Safety Association.
The legislature will return April 3 to take up Northam's vetoes and amendments. State law already makes it illegal to text or email on a cellphone while driving.
Copyright AP - Associated Press