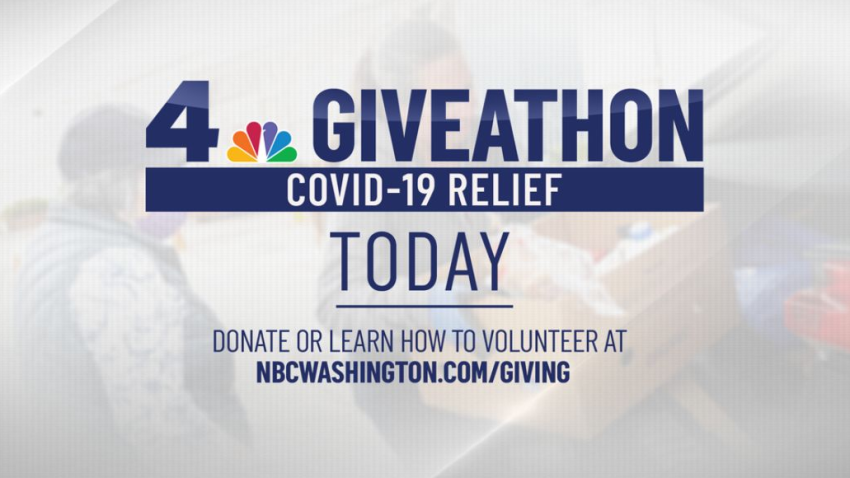 In times of crisis, we all want to help. And now we all can.  Read through this list of organizations that are addressing the needs of our neighbors affected by COVID-19, visit their websites and then please consider making a donation to one or more. No gift is too small. More than $60,000 has been donated to date! Thank you!
In search of resources? Click here.
Working Together, Working 4 The Community, Working 4 You.
*****************************************
ALZHEIMER'S DISEASE
The Alzheimer's Association continues to offer its free 24/7 Helpline at 800.272.3900. This service is staffed round the clock by trained and knowledgeable staff who are ready to listen and can help you with referrals to local community programs and services; dementia-related education; crisis assistance; and emotional support. Care consultations are provided by master's-level clinicians. We can also provide help via a TTY service and in more than 200 languages via our translation service. We have free online resources and tools for caregivers at alz.org, including a dedicated web page for caregiving during COVID-19 alz.org/covid19.
ANIMAL SHELTER
In these uncertain times, it's critical that we take care of ourselves and safeguard our community. At the Humane Rescue Alliance, we are also continuing our work to protect animals who cannot protect themselves. Your response at this moment is more important than ever, and you can help. Make your donation today at humanerescuealliance.org/nbcgive. Our board of directors has stepped up and will match all gifts up to $350,000!
Humane Society of Charles County - During this national health pandemic we continue to care for the homeless and injured animals of Charles County. Without your support the shelter is in danger of closing. Please foster – adopt- donate: https://humanesocietycc.networkforgood.com/projects/87075-donate-to-the-animals
BASIC NEEDS
Building Bridges Across the River The mission of Building Bridges Across the River is to improve the quality of life for children and adults who reside east of the Anacostia River. 
https://org2.salsalabs.com/o/6480/p/salsa/donation/common/public/?donate_page_KEY=16007&Designation_Code=buildingbridgesacrosstheriver
Catholic Charities DC is addressing the staggering increase in need for food and other basics by distributing food and personal-care items (such as diapers and cleaning supplies) as well as assistance submitting SNAP and Unemployment application. To support critically important social services that are available to people of all faiths in the District and five adjoining Maryland counties, donate cash or a grocery store gift card, or purchase items on our Amazon Wish List. Also seeking volunteers to make cloth face coverings for our employees working in food programs and homeless shelters. https://www.catholiccharitiesdc.org/covid19-urgent-need/
Greater DC Diaper Bank  - We have pivoted our programming dramatically and opened up 10 Diaper Need Hubs around the region to get diapers to families who need them now - in ten days at the end of March we moved 500,000 diapers into the community! https://greaterdcdiaperbank.org/ 
The Lorton Community Action Center (LCAC) seeks to provide low-income individuals, senior citizens, and families residing in Fort Belvoir, Lorton, Newington and other portions of southeast Fairfax County with access to basic needs and the opportunity to empower themselves through LCAC's self-sufficiency programs. LCAC strives to connect people with other programs in the area that will have a positive impact on a family's long-term "health." https://lortonaction.org/ 
Western Fairfax Christian Ministries:  We all share three basic needs: food, clothing, and shelter. Offering crisis intervention services throughout western Fairfax County, WFCM ensures that low-income families have the help they need to maintain self-sufficiency. T https://wfcmva.org/ 
GENERAL COMMUNITY FUNDS 
United Way National Capital Area: In response to the impact of the Coronavirus (COVID-19), United Way of the National Capital Area (United Way NCA) activated its Emergency Assistance Fund - www.unitedwaynca.org/help to promote the health, education and financial stability of our community, especially those residents who have or will be impacted by restrictions and closures of schools, businesses, and community institutions designed to slow the spread of the virus. Emergency Assistance Fund will provide additional capacity to community-based organizations in the region to deliver economic assistance and access to vital food and basic need supplies to the thousands of school-age children who depend on their school's meal programs and workers in the region who already have and will be impacted by the temporary loss of income.
DC METROPOLITAN POLICE SUPPORT
The MPD Fifth District Citizens' Advisory Council, Inc. (5DCAC) is a non-profit group established in partnership with the Fifth District Police Headquarters and DC Metropolitan Police Department (DCMPD). They are providing support and assistance to MPD officers affected by Covid-19 and their famiies. Accepting mail-in monetary donations only. p://the5dcac.org/get-involved
The DC Police Foundation supports all of the community and youth outreach initiatives for the Washington Metropolitan Police Department. Throughout COVID-19 we have coordinated meal and supply donations for our law enforcement officers, as well as for the youth and family members they serve. Additionally, we have been collecting morale boosting letters of appreciation to share! http://www.dcpolicefoundation.org/store/p10/Make_A_Donation_%2425-%242%2C500.html
DOMESTIC VIOLENCE ASSISTANCE
The District Alliance for Safe Housing (DASH) is the largest provider of safe housing for survivors of domestic and sexual violence and children in the DC area. Our doors remain open during COVID-19 to welcome survivors and families who need to reach safety. During this crisis, home is not safe for everyone – we are receiving 4x as many calls and emails. You can help support our critical services by making a donation today to our relief fund. https://www.dashdc.org/
Heartly House - We are the only organization in Frederick County offering comprehensive services to survivors and victim of domestic violence, sexual assault, human trafficking and child abuse. https://www.heartlyhouse.org/donate/one-time-donations/
Voices Against Domestic Violence - Providing services, support, and critical resources to people experiencing domestic violence in the Eastern Panhandle of West Virginia. https://vadv365.org/
FINANCIAL ASSISTANCE 
Arlington Thrive is the only organization in Arlington County, Virginia that provides same-day, emergency financial assistance to County residents who experience sudden financial crisis such as temporary unemployment or illness. https://arlingtonthrive.org/covid19-help/ 
Community Reach of Montgomery County - Financial Emergency Assistance at the Rockville Emergency Assistance Program (REAP). This program aims to provide emergency assistance to individuals and families who are living in Rockville facing a financial crisis and referrals to other safety net services for Montgomery County residents. https://www.cmrocks.org/reap 
FINANCIAL COUNSELING
Capital Area Asset Builders CAAB is providing free virtual financial education workshops and free virtual financial coaching sessions to individuals impacted by COVID-19. CAAB is also providing information on the stimulus checks and on free tax preparation services.http://www.caab.org/en 
United Way NCA's Financial Empowerment Centers (FEC) in DC, Prince George's County, MD, South County and Prince William's County, VA have gone virtual providing financial counseling and coaching to help residents stretch their dollars during furloughs, layoffs or reductions in income. Specifically, the FECs can provide free financial coaching, small business counseling and tax preparation by IRS qualified volunteers. Those in need can receive help while practicing social distancing by telephone, video conferencing or by mail. Virtual libraries, webinars and workshops are also available to further help the community's financial stability. For more information about United Way NCA's FECs, please visit https://unitedwaynca.org/what-we-do/financial-stability/.
FOOD INSECURITY/HUNGER
ACTION in Community Through Service (ACTS) provides services to our Prince William neighbors experiencing crisis. If you are in our community, you are our neighbor. We welcome every race, ethnicity, color, religious belief, status, sexual identity, gender identity, and gender expression. https://actspwc.org/
CTS and PWC Emergency Management Office have activated the Community Feeding Taskforce to manage food distribution throughout the entire PWC area, including Manassas and Manassas Park. Funding is needed to purchase bulk food items to support 40 distribution locations serving over 5,000 food insecure individuals every week. To donate, text the word "IMPACT" to 36413 or visit bit.ly/PWAreaFund .
Capital Area Food Bank - Your support will make an enormous difference for children, seniors, and families. No one should go hungry during this pandemic. With your help, no one has to. https://www.capitalareafoodbank.org/donate-covid-323/?sku=2020aprilcovidnbc4
Dreaming Out Loud is responding to COVID-19 by supporting communities with direct food aid in partnership with nonprofit and local restaurant partners, as well as engaging our DREAM Food Entrepreneurship program alumni in emergency meal production, distributing fresh vegetables, and supporting mutual aid networks.   https://donatenow.networkforgood.org/covid19response
Food for Others is an important part of Northern Virginia's safety net for those needing food when an emergency strikes and for the growing number of working poor who need to supplement their inadequate food supplies.  https://www.foodforothers.org/
Loudoun Hunger Relief If you live in Loudoun County and are struggling to make ends meet, we can help. We provide fresh groceries for the whole family, plus we can help find further assistance to meet other needs through our network of partners. https://www.loudounhunger.org/ 
Manna Food Center - Manna is open and safely serving any Montgomery County resident who is in need of food support, regardless of income. Residents are eligible to receive 3-5 days' worth of food every 30 days through our Food for Families program. Distribution locations are throughout Montgomery County. No-contact home deliveries of our "Stay Put Packs" are also available for our more vulnerable residents and seniors. https://www.mannafood.org/covidresponse/
Montgomery County Food Council The COVID-19 crisis has increased the needs of the 60,000+ residents in Montgomery County already at risk of food insecurity, and many other County residents are experiencing food insecurity for the first time. https://mocofoodcouncil.org/donate/
Nourish Now is a 501c3 nonprofit food bank, specializing in food recovery and providing donations from grocers, caterers, restaurants, bakeries, and other food donors for the benefit of children, families, and the elderly, as well as shelters, food pantries, and other organizations working to end hunger. www.nourishnow.org
Shepherd's Table continues serving brunch and dinner every day to anyone who is hungry. We need help and support to continue feeding during the pandemic. Donate: https://www.shepherdstable.org/we-need-your-help-here-are-how-you-can-support-us/
S.O.L.D.I.E.R.S. Outreach is providing food for children in need during the COVID-19 pandemic at their pop-up locations in Maryland and the District of Columbia. During the COVID-19 pandemic, we have continued to provide lunches to families every week through our Kids Eat Free Pop Up Food Drop locations in MD and DC. https://www.soldiers-outreach.com/
Women Giving Back - Our mission has temporarily shifted to feeding and supporting our many vulnerable families and individuals during this very unprecedented time. We are hosting Saturday food drive-thru's. In our 4th weekend, we offered over 6,000 lbs of food, hundreds of diapers, wipes, toiletries and essential needs. Our drive thru line continues to grow and we rely on donations heavily. https://womengivingback.org/donate/
GENERAL COMMUNITY FUNDS
In response to the impact of the Coronavirus (COVID-19), United Way of the National Capital Area (United Way NCA) activated its Emergency Assistance Fund - www.unitedwaynca.org/help to promote the health, education and financial stability of our community, especially those residents who have or will be impacted by restrictions and closures of schools, businesses, and community institutions designed to slow the spread of the virus. Emergency Assistance Fund will provide additional capacity to community-based organizations in the region to deliver economic assistance and access to vital food and basic need supplies to the thousands of school-age children who depend on their school's meal programs and workers in the region who already have and will be impacted by the temporary loss of income.
HEALTH INFORMATION/MEDICAL HELP
The American Diabetes Association has launched the ADA COVID-19 Hub which offers a wealth of resources, information and questions and answers for those with diabetes and their families. https://www.diabetes.org/donate
American Diversity Group –   Our focus is on improving health care access to under-served individuals.  We are providing free Telemedicine and Teledentistry,  and making and distributing masks to medical workers and people experiencing homelessness. https://www.americandiversitygroup.org 
Arlington Free Clinic provides free, high-quality healthcare to low-income, uninsured Arlington County adults through the generosity of donors and volunteers.  https://www.arlingtonfreeclinic.org/ 
Culmore Clinic is a non-profit healthcare clinic serving low-income adults in the Bailey's Crossroads community at little to no cost. Supported by a diverse group of interfaith volunteers, healthcare providers, and donors, Culmore Clinic offers compassionate medical care, counseling services as well as specialty referrals. https://www.culmoreclinic.org/donate 

 Mary's Center - In response to the COVID-19 pandemic, Mary's Center has incurred significant unexpected expenses.  Donate today to enable us to continue serving our community during this pandemic.  https://secure3.convio.net/mc4mc/site/Donation2?df_id=2160&mfc_pref=T&2160.donation=form1 
Mercy Health Clinic - Providing healthcare for 2,000 low-income, uninsured Montgomery County residents annually. https://donatenow.networkforgood.org/1431627
Mobile Med - Our patients are low-income Montgomery County adults of all ages, regardless of whether they have Medicaid, Medicare, or no insurance at all. They can contact us to schedule in-person or telehealth appointments or to get advice about how to handle possible COVID-19 symptoms. https://give.mobilemedicalcare.org/campaign/mobilemeds-covid-19-response-fund/c278216?c_scr=NBC4
HOMELESSNESS/HOUSING 
Bethesda Cares works with the homeless population of Montgomery County. We conduct street outreach to individuals experiencing chronic homelessness and work with them to find housing units in the county. With the coronavirus pandemic our population is extremely vulnerable to coming down with Covid-19. The homeless population is unable to isolate, and homeless shelters are breeding grounds for contagions like the coronavirus. We are now working to place individuals experiencing homelessness into hotels so that they can isolate and stay safe during this time. Our staff is out every day working with our population, and getting them out of harm's way.  https://bethesdacares.org/
Carpenter's Shelter supports the homeless to achieve sustainable independence through shelter, guidance, education and advocacy. https://carpentersshelter.org/we-respond-to-covid-19/ 
CFH provides affordable housing opportunities to limited-income individual and families throughout Northern Virginia. Donations can be made directly on our website at http://cfhva.org/how-to-give/  Donations will allow us to expand our Security Deposit Program as well as provide additional rental assistance to families, seniors, and individuals who we currently serve.  Many may be unemployed or under employed due to the effects of the Covid-19 public health emergency. 
The Dunn Foundation has been serving the homeless families snack bags, food and clothing at Franklin Square Park on the 3rd weekend of the month for the past few years. As a result of the COVID-19 we will be changing our initiative by donating to sites who are still providing services to those who are in need. https://www.thedunnfoundation.com/
Homestretch empowers homeless parents with children to attain permanent housing and self-sufficiency by giving them the skills, knowledge and hope they need to become productive participants in the community. In addition to financial support for Homestretch families, we are in need of grocery store gift cards, diapers (sizes 4, 5, and 6) and toilet tissue. https://homestretchva.org/
Jobs Have Priority - Our homeless outreach and employment engagement services have intensified in response to Covid-19. While we remain focused on transitioning our residents into safe permanent housing outside of the shelter environment, our own facilities have become more of a safe haven. We have increased our efforts to make sure our consumers maintain access to mental and physical health resources while providing for the nutritional needs of our residents. https://www.jobshavepriority.org/
Miriam's Kitchen - Our guests experiencing homelessness are often elderly and have a complicating health condition--making them extremely vulnerable to the coronavirus. Help provide your neighbors in need with made-from-scratch meals, emergency supplies (like hand sanitizers and masks), access to bathrooms with sinks, grocery bags full of essentials so elderly residents can shelter in place, and so much more. Donate to our emergency response fund at: https://miriamskitchen.org/helpnow/
The Religious Coalition for Emergency Human Needs provides those most at risk in Frederick County with emergency shelter for homeless adults and families, healthcare assistance to the uninsured, utility assistance, homeless prevention programs and food assistance through local food banks. https://www.thereligiouscoalition.org/support-us/donate/
Wesley Housing operates supportive affordable housing communities for 3,300+ low-income residents in Northern Virginia and Washington, DC. In response to COVID-19, Wesley Housing is offering residents emergency relief in housing stability, job stability, and material assistance as many have lost their income and cannot afford rent or basic necessities. https://wesleyhousing.org/covid-19-emergency-response-fund/
HOSPITALITY INDUSTRY WORKERS ASSISTANCE
Hook Hall Helps provides daily meals and supplies to hospitality industry workers who have lost their jobs because of the COVID-19 restrictions on restaurants being open. In addition, the project provides hot meals for the families of E.L. Haynes Charter School students – that school is located in Hook Hall's ParkView neighborhood. https://www.hookhall.com/helps
JOB TRAINING
Byte Back is helping adults who are impacted by the crisis get back to work with digital training. For many of those laid-off, the digital divide is an enormous barrier. Without digital skills, internet, and a working computer, people can't work from home, are unable to support their families, and must risk their health by continuing to go to work. Donate to Byte Back's Virtual Training Fund at www.byteback.org/donate
Goodwill of Greater Washington stores are currently closed, and they are our primary source of revenue from which 91 cents of every dollar we earn funds our job training programs and services. We are about to launch a virtual career center that will provide programs to help those who lost their jobs prepare for new opportunities. www.dcgoodwill.org.
LATINO/IMMIGRANT COMMUNITY ASSISTANCE
Ayuda - Providing services remotely including legal services, interpretation and translations, case management and therapy for crime victims and emergency assistance including food assistance, diapers and formula, and emergency financial assistance. https://give.ayuda.com/give/250723/#!/donation/checkout
CARECEN - To support our housing, rental counseling, legal immigration resources, citizenship and civic engagement work, Text AMOR2020 to 44321 or visit carecendc.org to donate. Any amount will go towards continuing to support our community remotely, and to strengthening our response in the months to come.
CASA - Contributions to CASA's Solidarity Fund https://secure.actblue.com/donate/casasolidarityfund will allow CASA to directly distribute cash benefits to members as they do not qualify for federal funds/programs. Your tax-deductible donation to the CASA Solidarity Fund will be directly distributed to the immigrant, Latino, and working-class families CASA serves.
Casa Chirilagua - Sadly, many adults and parents have lost their jobs due to the impact COVID-19 has had on our society. The biggest concern several families have communicated is paying rent and bills on time. The majority of Casa families live on or below the poverty line. This situation has added stress and concern to many families. http://casachirilagua.org/
Community Lodgings supports over 300 of the homeless and low-income families and children in the Chirilagua neighborhood of Alexandria, VA. http://www.communitylodgings.org/

La Clinica Del Pueblo - As COVID-19 cases rise in our region, La Clinica's teams have been working around the clock to make services available remotely for patients and clients who are at home, while keeping our doors open for necessary health care. www.lcdp.org
Identity Inc. serves youth ages 7-25 and their families in Montgomery County. In response to the COVID-19 Crisis, Identity, is striving to fill the gaps for vulnerable families through our LIFT Fund, which provides short-term financial relief to community members who are facing extraordinary hardships (i.e. need for emergency food, medical, mental health, dental, housing, utility, and/or clothing assistance). https://identity-youth.org/
Inquilinos y Trabajadores Unidos/Tenants & Workers - In the wake of this global pandemic, our community faces a dire economic crisis. Many of our members have had their work hours reduced or been laid off completely. Your donation will help alleviate the financial burden on local families, allowing them to purchase the basic essentials they most urgently need. https://www.tenantsandworkers.org/
Interfaith Works serves a large number of lower income Montgomery County neighbors from the Latino community. Approximately half of the 17,000 people we serve annually speak Spanish as their native language. Donate to Covid-19 Emergency Fund: https://iworksmc.networkforgood.com/projects/95586-interfaith-works-covid-19-emergency-response-fund or https://tinyurl.com/thtzjdy .

Latino Economic Development Center is working to ensure that vulnerable families and businesses impacted by COVID gain access to the resources they need so they may remain in their homes, meet emergency financial needs, and/or keep their businesses afloat. https://link.zixcentral.com/u/b650c45d/pvjgedN96hGc_nwZh3soMg?u=https%3A%2F%2Fwww.ledcmetro.org%2Fdonate
Nueva Vida/New Life focuses on Health and Wellness, Social Justice, Women's Issues. Serving Latina cancer survivors. https://www.spring2action.org/organizations/nueva-vida
Proyecto Salud Clinic continues providing medical services to chronically ill patients, e.g. diabetics, via phone consultations; so, a proportion of our operation now is telemedicine. Financial support to continue operation would be great! http://www.proyectosalud.org/index.php/how_to_help/donate
St. Camilllus/St. Francis Emergency Assistance Fund provides direct and immediate aid for food, rent, and utilities to immigrant families in Langley Park, Maryland. https://stcamilluschurch.org/online-giving
LEGAL ASSISTANCE
Community Legal Services of Prince George's County, Inc. Our staff is scheduling video and telephone calls for clients seeking legal advice from our staff attorneys on family law, protective/peace order petitions, landlord/tenant, foreclosure, bankruptcy and general civil legal matters. Clients can apply for free legal representation by visiting our website at www.clspgc.org, by email at info@clspgc.org or by telephone at 240-391-6370. Our intake process for direct representation continues to place clients with attorneys for representation in anticipation of Court openings. DONATE https://www.clspgc.org/get-involved/donate/
LGBTQ COMMUNITY
Casa Ruby - For LGBTQ youth experiencing homelessness and vulnerability, we are their first responders. And now they need us more than ever for shelter and food services. Also accepting donations at 7530 Georgia Avenue NW, Washington, DC. https://casaruby.org/donate/
Empowerment Enterprise II - Through donations received, we will work with individuals without homes, especially LGBTQ youth. We carry out our work in three wards: Ward 5 and the two hardest impacted areas in DC, Ward 7 and 8. www.ee2dc.org/donate
Whitman-Walker Health is operating respiratory clinics for its patients who are experiencing symptoms related to COVID-19. Support Whitman-Walker's COVID-19 response with a gift at www.whitman-walker.org/give!
MENTAL HEALTH SUPPORT/AWARENESS
EveryMind provides supportive listening and crisis intervention services through our 24/7 phone, text and chat hotline and is available to support the mental health needs of our community during the COVID-19 crisis. People from across the region can reach us via phone or text at 301.738.2255 or chat online at https://suicidepreventionlifeline.org/chat/. You do not need to be in crisis to reach out for support. Our services are safe, confidential and free and we're here to listen without judgment. You also can call if you are concerned about a loved one and want information on how to help them. Donations can be made at https://www.every-mind.org/registration-forms/everymind-donation/
This is My Brave provides mental health support through storytelling.  https://thisismybrave.org/news-and-events/ 
Woodley House:  Thousands of individuals in the District suffer from severe and persistent mental illness. Woodley House serves nearly 300 men and women living with behavioral health disorders every year through residential and other critical support services. We partner with all clients to help them define their goals and chart their own unique path toward recovery.  https://woodleyhouse.org/ 
MUSICIANS/PERFORMING ARTISTS SUPPORT
The American Pops Orchestra has created a new initiative called "APO United" to continue to employ and support our artists through these uncertain times. ‍ Each week, APO will be posting intimate cyber concerts by past artists, highlights from our APO instrumentalist, and playlists of positivity by Maestro Luke Frazier. Join us for this virtual series on our Instagram, Youtube Channel, or Facebook Page. If you're able, please consider donating to support our artists through this new series. https://www.theamericanpops.org/
DC Legendary Musicians' ("DCLM") mission is to preserve, protect, and promote the artistic legacy, contributions and well-being of Washington, DC's professional musicians. We are a non-profit (501 C3) organization that actively seek to work with individuals, groups, and other organizations working to achieve similar ends. https://dclmusicians.org/
PEOPLE WITH DISABILITIES
The Arc of Northern Virginia - The coronavirus crisis is creating incredible hardships for families caring for a loved one with an intellectual or developmental disability. Every day parents and caregivers turn to The Arc of Northern Virginia. Our programs, services, and advocacy are vitally important in these difficult times. https://thearcofnova.org/coronavirus/
The Arc Prince George's County currently has ten group homes under quarantine.  This affects 35 residents and 70-80 members of our staff.  We have an urgent need of donated items or funding to purchase items such as no-touch thermometers, masks, surgical gowns, gloves, air mattresses, sleeping bags, pillows, linens, hand sanitizer, disinfectant spray, disinfectant wipes and supplies like bleach, toilet paper, tissues and paper towels. https://www.thearcofpgc.org/
SENIOR SERVICES
Capitol Hill Village's Mission: To sustain and enrich the lives of seniors and the community of Capitol Hill residents for the long term. This includes ensuring accessible and safe physical spaces; supporting seniors with services that enhance their quality of life and ensure wellness; and fostering a community that is learning about longevity and its impact on individuals, families, and communities. We also ensure that seniors are socially and civically engaged through activities. https://capitolhillvillage.org/ 
Iona Senior Service's work isn't just about a person's health or nutrition or safety. It's just as much about their quality of life and well-being. Our budget didn't plan for this kind of situation.Thank you for thinking of your older neighbors during this public health crisis and ensuring they remain safe and secure into the future. https://www.iona.org/ 
Senior Services of Alexandria:  Fostering independence and self-sufficiency, enabling seniors within the City of Alexandria to age with dignity. https://seniorservicesalex.org/ 
Shepherd's Center:  Dedicated to improving quality of life as we age, through supportive programs and services, personal enrichment and volunteer engagement. https://www.scov.org/ 
Silver Spring Village is a nonprofit membership organization that works to sustain and enhance the wellbeing of older adults in our community.  We offer our members opportunities for enrichment and social engagement as well as access to "neighborly" assistance that supports their independence.  Members make new friends, learn new things, and have easy access to needed help.  https://www.silverspringvillage.org 
SOCIAL SERVICES
At Lydia's House, we believe that a strong community begins with the families who live there. We offer social services, emotional support, and educational resources for families at every stage of the poverty cycle to help those who live in Washington, D.C.'s Wards 7 & 8. https://www.lh4us.org/ 
YOUTH
Community Youth Advance is raising dollars to fund the purchase of laptops (complete with 1 year of Microsoft Office & antivirus protection) for students who don't have access to technology at home. A $200 donation will purchase a "fully loaded" computer. https://secure.lglforms.com/form_engine/s/rY4G8Dry5mCm6J80LOhdnQ
Covenant House DC - We are continuing the work to empower and safeguard all of our young people experiencing homelessness, disconnection and exploitation, providing housing, mental health services, education programs, workforce training as well as 3 nutritious meals and snacks per day. We need additional financial support for PPE, deep cleaning supplies, additional food and Virtual training equipment and games to mitigate anxiety related to COVID-19. www.covenanthousedc.org
LAYC - Through your financial contribution, LAYC will be able to continue providing essential services such as mental health, education, case management, and housing support to our youth and families; ensuring they are treated compassionately and with dignity throughout this crisis. http://weblink.donorperfect.com/layc-nbc-giveathon
Patriots Technology Training Center -With the Corona Virus upon us, we are expanding  our E-Mentoring Program. Patriots has had great success in hosting STEM competitions, workshops, and taking students to STEM conferences. We need your support to continue our 24-year history in building a road map for 5th - 12th-grade students to a STEM career. (www.patriots-ttc.org)