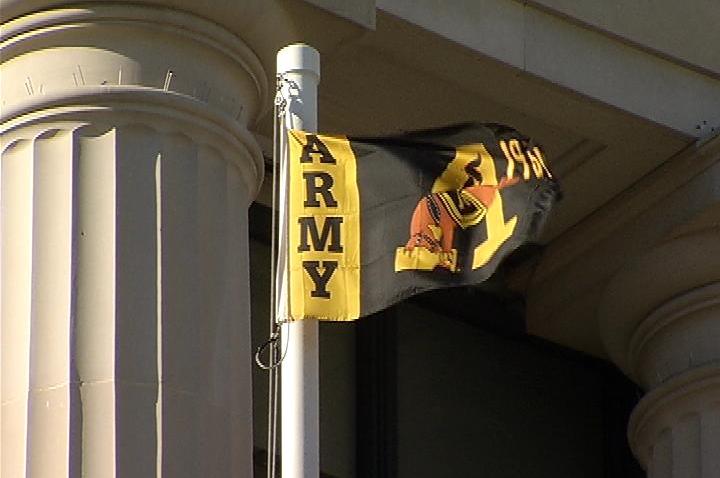 It's not as mean-spirited as Auburn-Alabama or Texas-Oklahoma, but the Army-Navy college football rivalry can still get pretty intense.
Some Army jokesters decided to up the ante before Saturday's 112th edition at FedEx Field.
At some point prior to Saturday afternoon's kickoff, someone took down the Naval Academy's flag at the United States Naval Memorial on Pennsylvania Avenue and replaced it with an Army flag, featuring West Point's mule mascot.
The people in charge of the memorial took the joke in stride, laughing about it on Twitter. The memorial is jointly maintained by the National Park Service and the private Navy Memorial Organization.
In the end, Navy had the last laugh, downing Army 27-21. It was the 10th straight win for the Midshipmen dating back to 2002. Navy leads the all-time series 56-49-7.