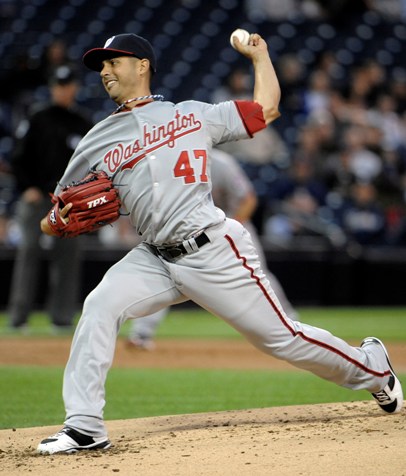 Chances are you didn't see the game, but while you were sleeping, the Nationals took the top spot in the National League with a 3-1 win over the San Diego Padres.
Gio Gonzalez pitched another gem, allowing only two hits in six scoreless innings of work. That extends his scoreless innings streak to 20 in just three starts.
"Gio was outstanding," said Nationals manager Davey Johnson. "He had a lot more left in him but we had to go for the win right there. But he pitched a great ballgame. Outstanding. Not much trouble all day."
The game was scoreless until the seventh, when Chad Tracy hit a two-run single, driving in Xavier Nady and Wilson Ramos. Rick Ankiel added an insurance run in the ninth to seal the win.
The Nationals are now 13-4 on the season and have won three straight. They also have a 2.5 game lead on Atlanta for first in the NL East.
The Nats and Padres will square off again Wednesday night.