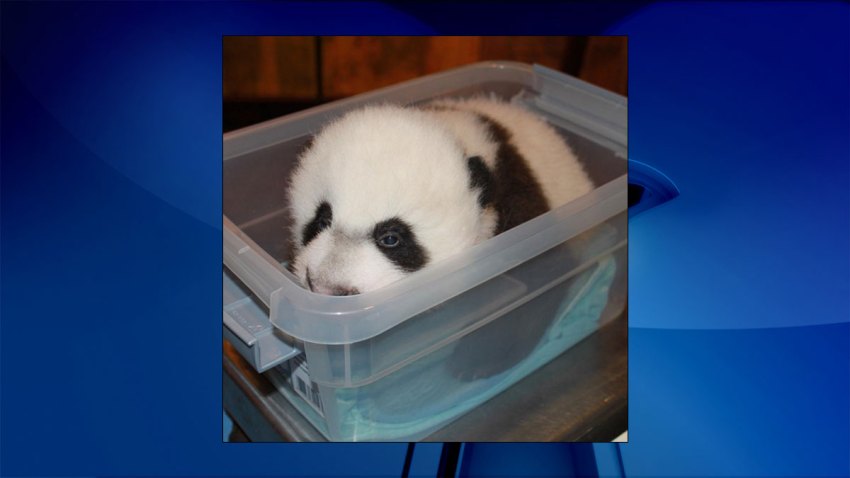 Giant panda Bei Bei reached one of the biggest milestones in a young cub's life. He took his first steps -- and the National Zoo caught them on camera.
Under the watchful eye of his mother, Mei Xiang, the two-and-a-half-month-old Bei Bei wobbled his way onto all four paws about 4:50 p.m. Monday and made an important move toward panda adulthood, according to a tweet from the zoo. Bei Bei's accomplishment was rewarded with a congratulatory cuddle from Mei Xiang, shown in the video.
The moment was captured by the panda cam and the video was released on the National Zoo's Facebook and Twitter.
In previous updates, the National Zoo said the panda could be seen scooting around his den and had repeatedly tried to balance on his still-stubby legs.
Now, Bei Bei will begin to wander around and leave the den on his own to explore the indoor enclosure, according to the National Zoo.