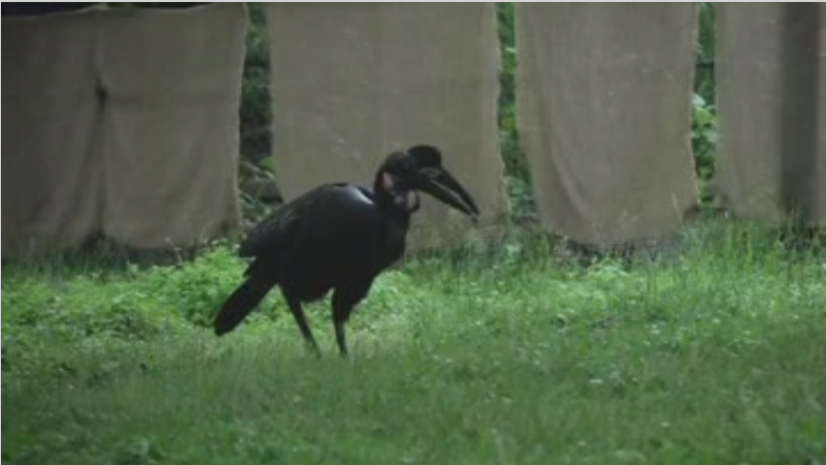 An impressive collaborative effort has given a bird at the National Zoo better way to eat.
Karl, an Abyssian ground hornbill, had issues with eating because of his worn down lower beak. Staff at the National Zoo said hornbills normally pick up prey with their beaks, toss it in the air and swallow it whole.
Because of his beak issue, Karl had to find a workaround by tilting his head in awkward positions to get at his food. Specialists decided to create a 3-D printed lower beak for him after typical prosthetics wore out too fast.
The specialists used the skull of a hornbill who lived at the Zoo in the 1930s and a 3-D printer to create Karl's new beak. Karl can use his natural behavior to eat.