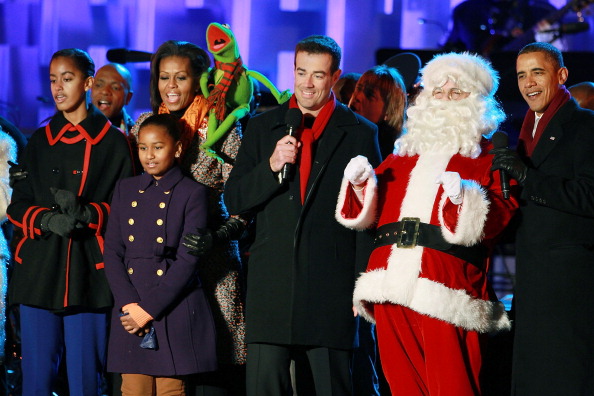 Thursday night's National Christmas Tree Lighting event will gather the Obama family, host Neil Patrick Harris, a bevy of musical performers -- and more than 17,000 guests.
As you might imagine, the traffic situation might not be pretty.
Metro is cautioning bus riders that they could face delays downtown and around the White House due to the event, which officially begins at 4:30 p.m. -- but crowds will be gathering much earlier.
If you're heading to the event, WMATA recommends taking Metrorail to a station away from the downtown core and walking to the Ellipse.
The following street closures are expected from 4:15 to 7 p.m:
15th Street NW from Constitution Ave. to Pennsylvania Ave.
17th Street NW from Constitution Ave. to New York Ave.
Constitution Avenue NW between 15th and 17th streets (possible)
Metro says the following streets will be affected:
18th Street NW
13th Street NW
14th Street NW
H Street NW
I Street NW
K Street NW
And the following Metrobus routes could face delays and detours:
3Y, 11Y, 16Y, 32, 36, 37, 38B, 39, 42, 43, 52, 53, 80, D1, D2, D3, D5, D6, G8, L2, N2, N3, N4, P6, P17, P19, S1, S2, S4, S9, W13, X1, X2, X9
See more about the tree lighting event here.
ALSO SEE: Fruit Salad Stymies Beltway Traffic?