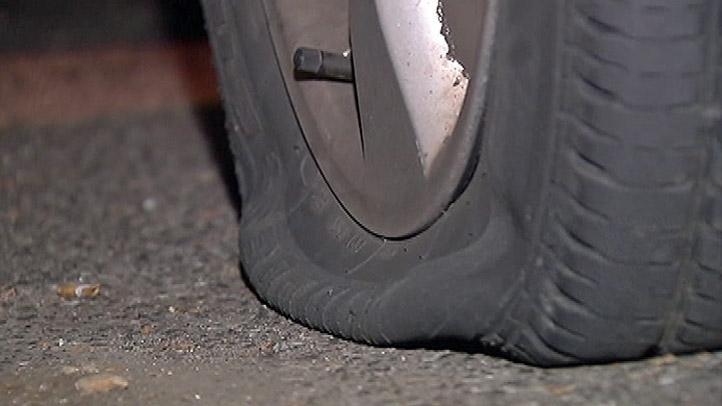 Several drivers had to pull over Thursday evening when their tires went flat along the Beltway.
According to Maryland Safety Highway Administration officials, nails on the highway caused "several" cars to get flat tires.
The incident occurred in the Beltway's outer loop in College Park, and was cleared by 10 p.m.
Reports on Twitter say there were more than 25 cars with flat tires pulled over on the side of the highway.
Officials have not released where the nails came from or why they were on the highway.