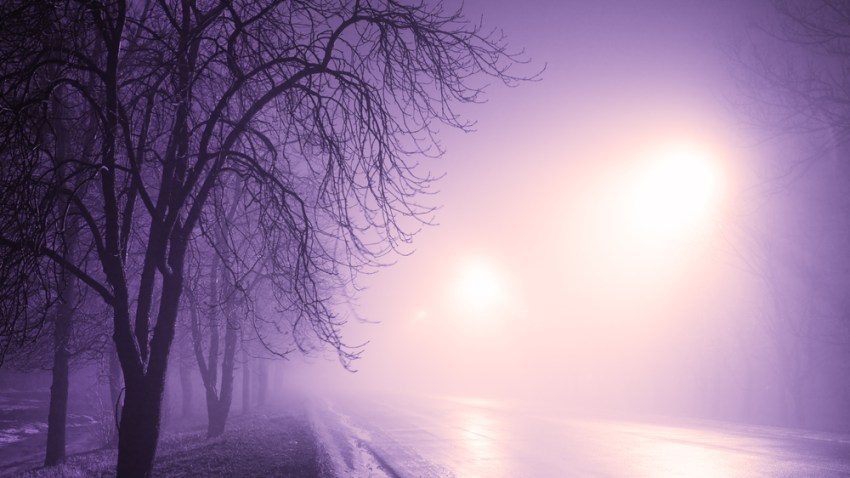 RICHMOND, Va. -- What could have caused bright lights in the sky that prompted hundreds of calls to the National Weather Service and emergency officials?
Geoff Chester, an astronomer at the U.S. Naval Observatory, believes the flashes of light were none other than space junk from a recently launched mission to the International Space Station.
He said pieces from the launch were supposed to fall back down to earth between 6 p.m. Sunday and 6 a.m. Monday, so it fits into the time frame of what people saw.
Callers from Maryland, Virginia and North Carolina described brilliant, streaking lights followed by an explosion-like sound around 9:45 p.m. Sunday.
The Prince George's County Fire Department said it received its first call at 9:41 p.m. from the southern part of the Maryland county. The caller's report, as taken by the 911 dispatcher: "SAW A ROCKET OR COMET COME OUT THE SKY AND DROPPED ONTO THE EARTH, IT WAS A BALL OF FIRE COMING FROM THE SKY." The caller gave a possible location of Missouri Avenue and Route 301 in Brandywine, Md.
The next four 911 calls came almost at the same moment and about 1 minute and 30 seconds after the initial call in Brandywine.
The second caller reported: "BRIGHT LIGHTS IN THE SKY, IT MAY BE A PLANE OR HELICOPTOR ON FIRE FALLING TO THE GROUND." This location was reported at Ardmore Road and Jefferson Street in the Landover area.
At the same time a caller in the Lanham area reported: "SAW SOMETHING FALL FROM THE SKY - GREENISH COLOR FIRE - MAYBE A COMET COMING DOWN FROM THE SKY - NO SOUNDS HEARD - NOTHING BURNING ON GROUND." This location was reported at Fowler Lane and Whitfield Chapel Road.
At the same time a 911 caller travelling on the Capital Beltway near Route 50 reported: "I SAW A BALL OF FIRE COMING DOWN FROM THE SKY NEAR THE TREE LINE."
On-Star connected a caller reporting: "SHE SAW SOMETHING FALLING OUT OF THE SKY" at Landover Road and Old Landover Road.
The fire department responded to all five reports, but their searches came up empty.
Virginia residents from Hampton Roads to Richmond reported seeing "great balls of fire" lighting up the sky in shades of yellow, white orange and blue. Some described the explosion as sounding like thunder.
Several calls came to Richmond International Airport, but spokesman Troy Bell said tower workers did not see anything unusual.
The weather service said no damage was reported.
This latest round of strange sightings comes six weeks after the FAA declared that a fireball seen over Texas skies was a natural phenomenon -- not flying space junk.
If you captured any pictures or video of the mysterious lights, please send them to isee@nbcwashington.com.
Copyright AP - Associated Press