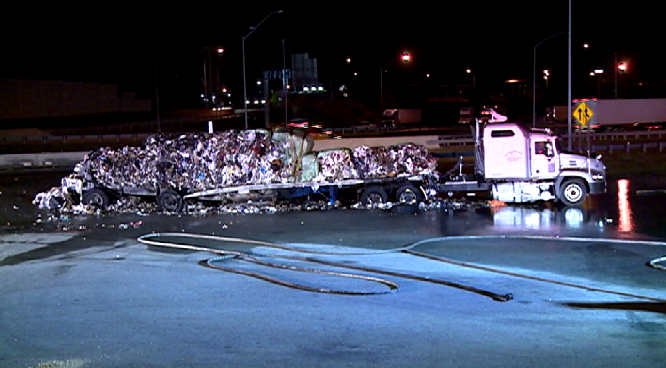 A motorcyclist was killed Wednesday night when he plowed into the back of a tractor trailer.
Maryland State Police say 29-year-old Marcus Hines was traveling on the Beltway's inner loop when he crashed into a tractor trailer turning into a rest area. The accident happened near Indian Head Highway in Oxon Hill at 11:30 p.m.
The tractor trailer, which was hauling garbage, then caught fire.
Hines of Silver Spring was prounced dead at the scene. The driver of the tractor trailer and a passenger were not injured.
The inner loop was closed for four hours as crews cleared the scene. The road has since reopened.