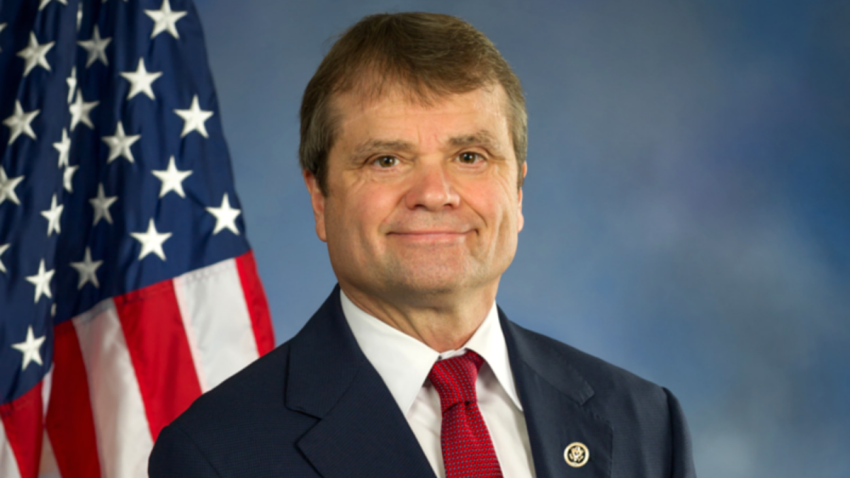 The mother of Ashley Guindon, the Prince William County police officer who was killed on her first day on the job, is thanking the community for their support during the most difficult time of her life.
Sharon Guindon published the two-page letter in InsideNova Friday, days before the first anniversary of her daughter's death.
Throughout the letter, Sharon Guindon thanks businesses and community members who helped her navigate the "immeasurable loss" of her only daughter.
"As I was thrust into a whole new world; stunned and grief stricken...their heart-felt expression of sympathy and support goes beyond words," she wrote.
Guindon was killed Feb. 27, 2016 while responding to a domestic dispute at a home in Woodbridge, Virginia. It was her first day with the Prince William County Police Department.
Ronald Hamilton, an Army staff sergeant, assigned to the Pentagon shot Guindon and two other officers after his wife, Crystal Hamilton, called 911 for help. Police believe Crystal Hamilton was killed before the officers arrived.
In the letter, Sharon Guindon relives the days following her daughter's death, thanking each person who lent a hand or offered kind words along the way.
"Your many acts of kindness and expressions of sympathy have been a great comfort to me and my family during the past year," Sharon Guindon wrote.
Guindon went through training with the department in 2015 before leaving for personal reasons. She rejoined the department the next year and had been sworn in as an officer the day before she was shot.
"As we quickly realized, Ashley's death was not only a family tragedy, but a community tragedy," Sharon Guindon said in the letter. "From the bottom of my heart, thank you all for the kindness and generosity you poured upon me and my family during the most difficult time of my life."