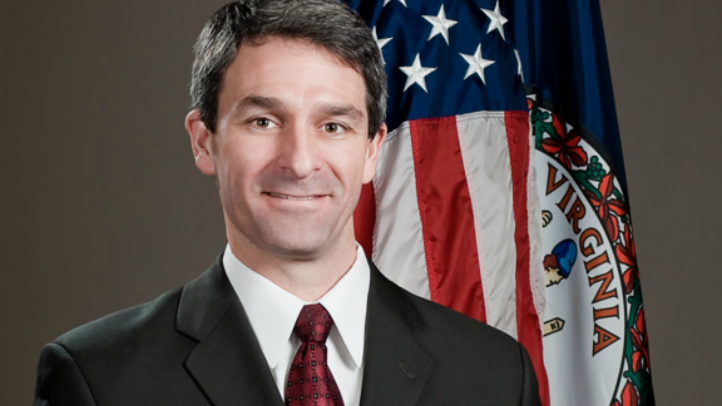 Subscribe to First Read-DMV or any of NBCWashington.com's newsletters by visiting: http://www.nbcwashington.com/newsletters
Warning, Virginians: The 2012 elections may be over, but the coverage of the 2013 gubernatorial race will also be non-stop. The race (presumably) between Democrat Terry McAuliffe and Republican Attorney General Ken Cuccinelli is one of just two gubernatorial races in the country in 2013 (the other being in New Jersey, Gov. Chris Christie vs. Mayor Cory Booker?) And with two big controversial personalities—both of whom are thought to be subpar candidates for their respective parties—running, all eyes in the country will be on the race.

The race is still in its most nascent stages, but the controversy is already in full-swing.
Here is the latest:
The ultra-conservative Cuccinelli seems to already be causing a rift in his party. Politico reports that Cuccinelli sent a three-sentence, curt note to House Majority Leader Eric Cantor of Virginia saying he "never supported any effort to eliminate primaries as a method of nomination." Adding, ""In the future, should you have any concerns, I would appreciate a call."
It is unclear what prompted this note, but sources told Politico that Cantor was concerned that the Virginia GOP was going to permanently do away with primaries in favor of conventions. Cuccinelli will be nominated at a convention, a method that overwhelmingly favored him over the more moderate Bill Bolling:
On the matter at hand, Republican insiders in Richmond and Washington believe Cantor is worried about incumbents in both the congressional delegation and legislature facing the specter of small and divisive conventions that could make them vulnerable to a challenge on the right. One GOP hand noted that longtime Rep. Bob Goodlatte (R-Va.) was booed at a convention in his own congressional district this year and the gathering passed a resolution demanding he support Rep. Darrell Issa (R-Calif.) for speaker.
On the Democrat side, the WWBT in Richmond reported yesterday that McAuliffe said he chose to open the manufacturing plant in 2009 for his green car company in Mississippi instead of Virginia because the Virginia Economic Development Partnership (VEDP) rejected his company's incentive application.
But on Thursday, NBC reported that VEDP never actually received a complete application from McAuliffe.
"We did not receive enough information to respond to GreenTech's business proposal that was received in 2009," said Suzane West, the Communications Manager for VEDP.
The campaign responded, saying that the VEDP made clear they were not interested in his plan.
"Unfortunately, the VEDP made clear that they were not interested in pursuing this economic development project" said Brennan Bilberry, a campaign spokesperson.

IN OTHER NEWS

* What the arrival of Costco and Walmart means for D.C.
* Sen. Tim Kaine's new BFF: Sen Ted Cruz?
* Wards 1 and 2 will make the most babies over the next decade
* Washington Post likely to start paywall next year
* Conflict of interest charges raised over Arlington transit votes
* Maryland casinos can stay open 24 hours starting Dec. 27
* Crime fighter Eleanor Holmes Norton conducts own stings around city in her crusade against synthetic marijuana.
* What should the tagline be for the new D.C. streetcar?
* Gov. O'Malley meets with Maryland leaders, talks "fiscal cliff"