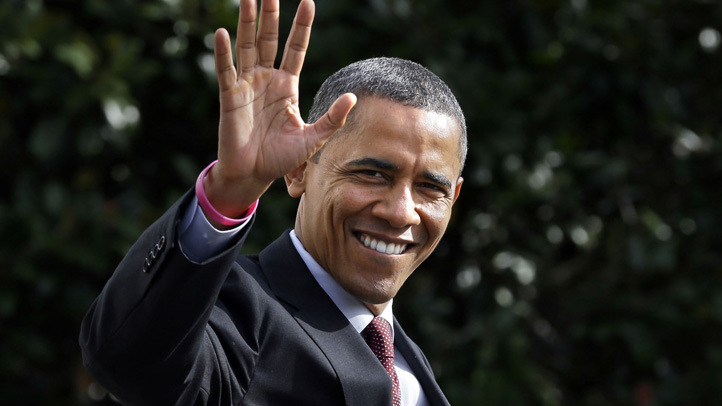 The latest Washington Post poll shows President Barack Obama and former Va. Gov. Tim Kaine with modest leads over their Republican opponents in Virginia.
The poll puts Obama ahead of Romney 51-47 among likely Virginia voters. Most recent polls coming out of Virginia have showed the race in a dead heat.(The Real Clear Politics average of recent polls calculates Obama and Romney at 47.8 percent each.)
Nate Cohn, a polling writer at The New Republic, offered this explanation for why the results from this WaPo poll may have diverged from the mean:
Most Virginia polls have shown a true dead heat and the Washington Post poll is the first live interview survey since CBS/NYT/Quinnipiac to show Obama with a modest advantage. A recent Fox News survey, for instance, showed Romney ahead by 2 points. For what it's worth, much of the difference between the two surveys appears to lay with non-white voters, with the Washington Post poll showing Obama performing near '08 levels and with '08 turnout, while Fox News does not.
The poll also found this incredible statistic, showing just how critical Virginia is this election and how much money the candidates have been pouring into the state:
A staggering 44 percent of likely voters polled said they had been contacted by the Obama campaign; 41 percent said the same of Romney's. More than one in four had heard from both campaigns.
Tim Kaine fared even better than Obama in the latest poll, and the Post said the Democrat had "a clear advantage"—51 to 44 percent—over Republican George Allen. The results are nearly the same as the Posts September poll and the Real Clear Politics polling average of the race shows Kaine with a 2-point lead over Allen. From the Post:
Kaine's lead is fueled by a continued strong showing among women voters and voters in the Northern Virginia suburbs closest to the District, and comes despite growing advantages for Allen among whites and seniors. Kaine enjoys a 12-point edge on the question of which man would do a better job working with the other party on Capitol Hill — a focal point of Kaine's message.
Now with Hurricane Sandy threatening Virginia, many say if power outages are—as expected—extensive and long lasting, the swing state could be the most impacted in regards to the election.
IN OTHER NEWS
* Roanoke Times endorses Tim Kaine. The Danville Register & Bee endorses Romney and Kaine (the paper endorsed George Allen for his previous two Senate bids)
* Allen and Kaine agree that campaign yard signs should be removed before the storm
* Metro says it decided to close down all its services for the first time since 2003 because of potential power outages.
* Even Capital Bikeshare is closed today
* Arlington seeks voter OK for $80 million aquatic center

* Virginia will ask voter registrars to extend hours

* Maryland voters evenly split on same-sex marriage

* Roscoe Bartlett's questionable comment about women

* Metro considers service cuts in Anacostia due to attacks directed at buses

* Fundraising to defeat Maryland's Dream Act is questioned