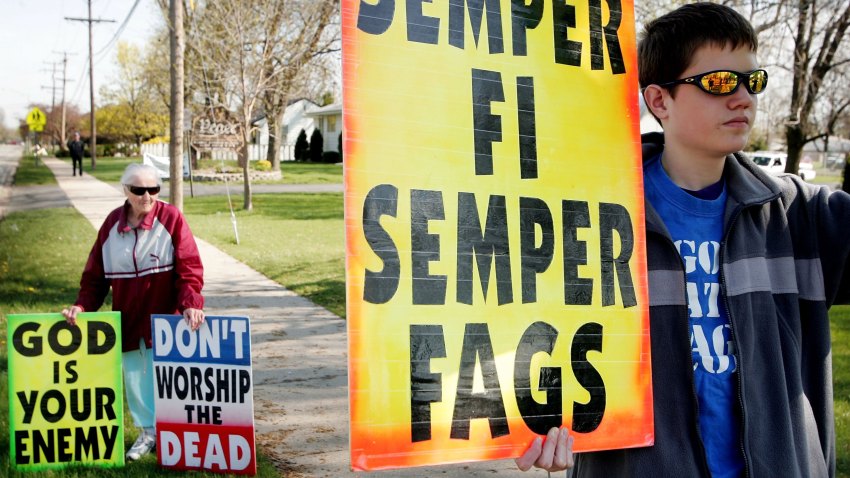 In her first debate against Republican Ron Moten for the Ward 7 council seat, incumbent Yvette Alexander extolled the often-criticized speed cameras in the District.
"It could be a thousand dollars, I don't care," said Alexander, who, according to Washington City Paper, "says she's seen firsthand the death and destruction wrought by speeders."
Alexander added: "I have seen the good things that have happened when people reduce their speed."
Moten, however, said he wants to see speeding ticket fines drop.
"To charge somebody $250 for doing 10 or 15 miles over the speed limit is outrageous," he said. "We need to give people tickets, but we don't need to be abusive."
Fines for speeding tickets aren't likely to increase anytime soon. Earlier this week, a D.C. council task force proposed that fines for driving between 11 and 20 miles an hour above the speed limit decrease from $125-$150 to $40. Speeding between six and 10 miles an hour over the posted speed limit would yield warnings for the first two offenses and $40 tickets for each subsequent incident.
Fun fact for the day: Speeding in D.C. is nothing new. President Ulysses S. Grant was reportedly pulled over and ticketed for driving his horse-drawn coach too fast.
ALSO SEE:
* Opinion: Lowering Traffic Fines Is a Deadly Idea
IN OTHER NEWS:
* An outgoing member of the agency running the Silver Line rail project fires back at U.S. Secretary of Transportation Ray LaHood.
* Investigators say they still do not have enough evidence to charge anyone related to D.C. Councilman Michael Brown's reelection campaign with a crime.
* Drafting Table opens in Logan Circle
* WCP's latest cover story on the New Brew Thing
* Virginia GOP banking on young voters staying home
* Independent Rob Sobhani is the surprise contender in the otherwise sleepy Maryland Senate race.