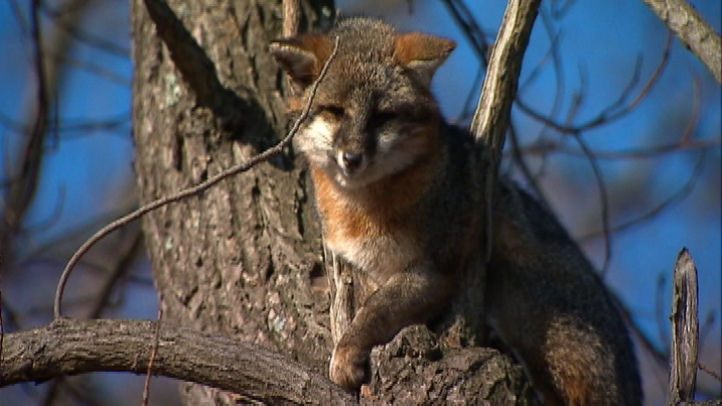 If it's furry, angry or hurt, Animal Control Officer Tanya Roberts will answer the call. She took News4 on a trip to the wild side of Prince George's County, Md.

Our first call: A home under construction with a problem that keeps coming back.

There's a raccoon in the bathroom.

Roberts carefully wrangled her quarry into a cage -- "Stop grabbing. Stop that!" -- and walked back outside to release the raccoon into the trees behind the house.

"This is where he used to live," she explained. "He doesn't know any better."

Her boss, Animal Control Chief Rodney Taylor said, "I feel so sorry for wildlife because they're being displaced."

Taylor said Prince George's County's housing boom has produced a showdown between new residents and the animals who lived there first.
"It's a very interesting problem that everybody is facing now with all the building that is going on," he said.

According to Taylor, problems with wildlife used to make up about 2 percent of calls. Now, wild animals account for almost half of all calls to animal control, he said.

One of the biggest problems? Deer hit by cars.

Using a sheet to calm an injured doe, Roberts and a technician sedated the deer to take away the pain and to keep the deer from kicking them.

Then, they euthanized her.

"We want to end their suffering as soon as possible," Roberts explained.
The cars do too much internal damage, and Animal Control has no way to rehabilitate wild creatures, she said.

She pointed to ice on another injured deer.
"She's been out here since 3 o'clock this morning," she said. "Clearly it's not going to be a quick death."

But if the animal is healthy, Roberts will try to return it back to the wild, which proved a bit of a challenge with one particularly stubborn creature: A small fox sitting more than 20 feet up in a tree.

"The only thing I can think of is to pull my van up and climbing on the van," Roberts told the homeowner.

The homeowner that found the fox said he called Animal Control after the fox got up the tree but couldn't figure out a way to get back down more than six hours later.

Roberts stood on her van and used a long pole to give the fox a gentle push -- and then another -- before the fox scrambled down the tree.

"Now he's happy and home. That's the best," Roberts said as the fox scrambled into his natural habitat, something that seems to be getting smaller and smaller every day.