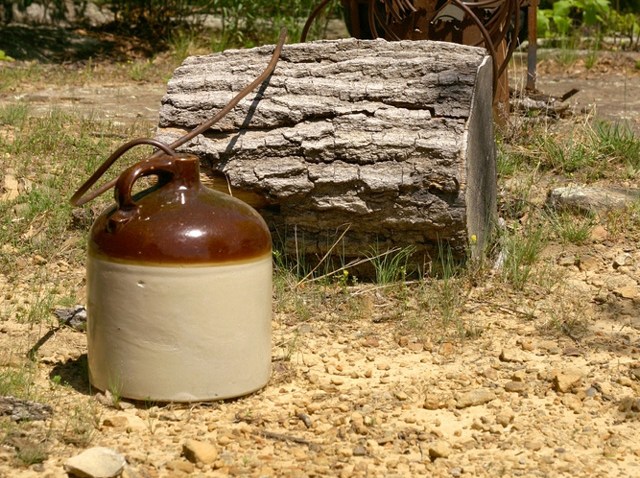 "C'mon, Cletus! Let's unpack the still!"
That's the resounding cry throughout Virginia today as budget cuts have eliminated all the state's full-time moonshine hunters, according to the AP.

Virginia's Department of Alcoholic Beverage Control has long had a whiskey unit tasked with tracking down backwater stills, trying to tap into the free spirit black market. Picture Elliot Ness, but in Wranglers.

Believe it or not, there's big money in making your own swill. The National Liquor Law Enforcement Association claims that a giant 800-gallon pot of the potent potable yields about $2,000 profit a week. Nice work if you can get it!

But before you Arlingtonians start grinding out the bathtub gin, be warned. Although the whiskey hunters only have one part-time employee, Virginia's still on the lookout for you homemade drunkards. A spokesman for Virginia's ABC tells AP "[t]his has given us the opportunity to redesign our operational strategies and, in effect, create a force-multiplying strategy which charges all agents with conducting illegal whiskey manufacturing investigations"

Sounds ominous, huh? Who needs streams of G-Men straight out of "The Untouchables" when you've got a "force-multiplying strategy."

The employees of Uncle Emmitt's Moonshine Emporium are quaking in their boots (after downing another illegal shot).
Copyright FREEL - NBC Local Media