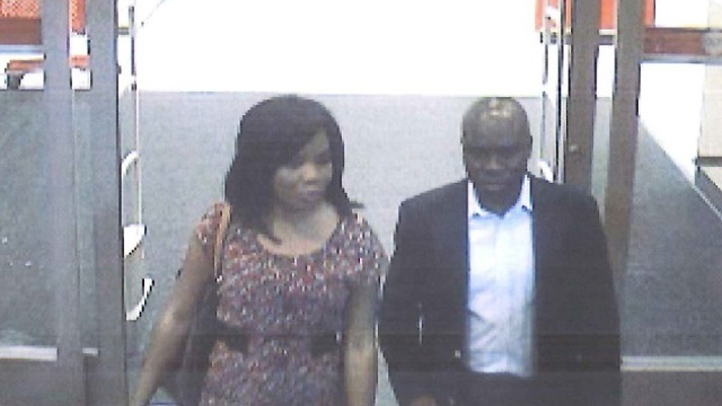 Montgomery County police are asking for help tracking down two people in an expensive identity theft case.
A Silver Spring, Md., man opened a bill this month for a credit card he never applied for and he owed $20,000.
A surveillance image shows a man who police say used the credit card at a beauty supply store in Bethesda in July. Store personnel say the man provided a fake D.C. driver's license with his picture and the victim's name.
The same man and the woman with him in the picture also made purchases at Target stores in Laurel and Largo in August, police said.