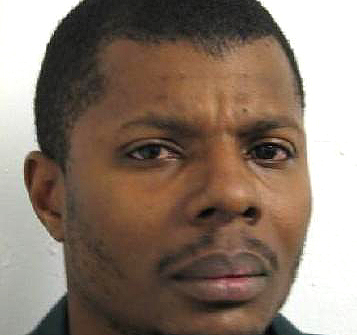 The suspect in a rape on the Montgomery College campus worked for the school last year, school officials said Friday.
Police arrested 34-year-old Nathaniel Hart Tuesday night. The arrest came just hours after a woman reported being attacked and sexually assaulted in a second-floor women's bathroom in the performing arts center the campus of the Takoma Park/Silver Spring campus of Montgomery College. Police say Nathaniel Hart implied that he had a gun when he confronted the woman, but she did not see it, officials said.
In a message sent to Montgomery College students Friday, school officials revealed that Hart transferred to the school from the University of the District of Columbia in 2009. According to the letter, He took one class and worked as a student assistant, tutoring biology students for a few weeks.
According to Montgomery College officials, earlier this month security guards found Hart in another women's bathroom. At the time, they thought he was looking for a warm place to sleep, and escorted him off campus and asked him not to return.
The attack of a 19-year-old student prompted a campus lockdown Tuesday afternoon while police searched for the suspect. Students and staff were told to stay inside buildings for about 90 minutes beginning at 3:30 p.m. Those who were not on campus were told to stay away.
Hart was found five hours later at a Days Inn just over a block from campus. He tried to escape from a police cruiser as it entered the police headquarters parking lot, police said.
Hart, who did not have a confirmed address, faces two counts of first-degree rape, first-degree sexual offense and attempting to escape after arrest charges.
Copyright AP - Associated Press