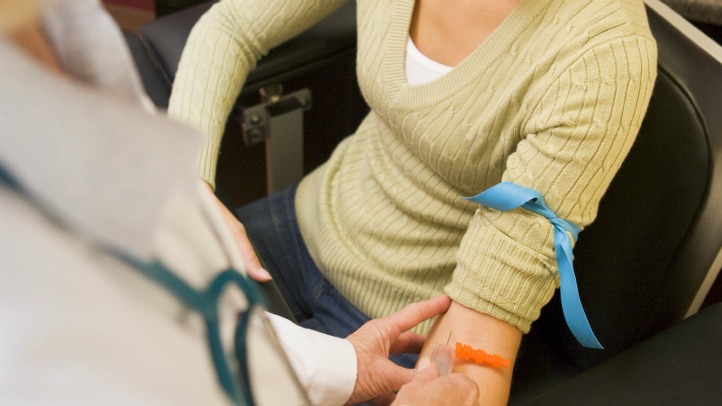 Next week, a Muslim group will hold a blood drive in the Washington area to honor those who died in the Sept. 11 terrorist attacks.
Moderate Muslims were appalled by the terrorist attacks on the U.S. a decade ago, but many have reported being harassed since. That's partly why members of the Ahmadiyya Muslim Community want to show the nation their faith is about upholding life.
Naseem Mahdi, vice president of the group, says more than 220 blood drives have been set up nationwide so far in hopes of collecting 10,000 pints of blood. He says the campaign is about reclaiming the name of Islam that the terrorists hijacked.
"And we want to take the banner of Islam back from those who exploit our religion," Mahdi says. "This is why the Ahmadiyya Muslim Community will respond to those who took blood 10 years ago by giving our own blood."
Blood drives are also planned in New York, Chicago, Seattle and many other major cities nationwide. Next Wednesday and Friday the group will collect blood at U.S. House office buildings on Capitol Hill.
Listen to the complete story at wamu.org
Copyright 2011 WAMU 88.5 - American University Radio. All Rights Reserved.
Copyright WAMUo - WAMU