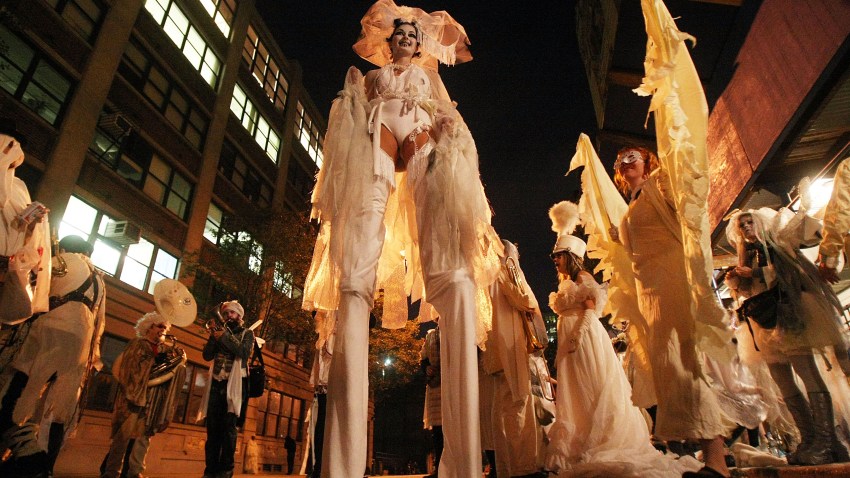 A mistrial was declared Thursday in the trial of Dawit Seyoum, the Alexandria man accused of killing D.C. Corrections official Carolyn Cross.
The news comes hours after the jury told the judge they were "hopelessly deadlocked," at which point the judge urged them to continue deliberations.
During opening statements Tuesday, prosecutors urged the jury to reject Seyoum's insanity plea. But on Thursday, jurors said they could not agree on whether to find him guilty, or not guilty by reason of insanity.
A retrial date will be selected April 30.
Dawit Seyoum was charged with first-degree murder in the death of Cross, whose body was found in her own apartment last fall.
Prosecutors said Cross was in her apartment preparing to leave for an out of town Women's Leadership conference when Seyoum targeted her and killed her.
On the witness stand Tuesday, tears came quickly when Cross' daughter, Clarissa Davis, was shown a photo of her mother. On Sept. 7, Davis drove to her mom's high rise to take her to the airport. She testified she became worried when Cross didn't answer her phone. She went into the apartment and found her mother with a plastic bag over head, which was covered in blood.
Prosecutors said Cross was struck 15 times with a wrench before Seyoum covered her head with a plastic bag.
Seyoum allegedly decided to kill someone after he had an argument with his mother. He didn't know Cross, but killed her "because he didn't like the way she looked at him" when he encountered her at the apartment complex, prosecutors explained.
After the crime, Seyoum slashed his wrists and called 911. Police found Seyoum suffering from slashed wrists with the words "I was the dirty one" written in blood on his bathroom wall.
Officer James Young said that at the hospital, Seyoum told him he thought he murdered a woman.
Jurors also heard an audiotape confession Seyoum gave from his hospital bed.
Seyoum's attorneys say he was in the grips of acute psychosis and should not be found guilty of murder.
"At the time he was killing Ms Cross, he thought he was right," Seyoum's attorney said.
The defense told jurors they will call experts who believe Seyoum was insane and should not be found responsible.