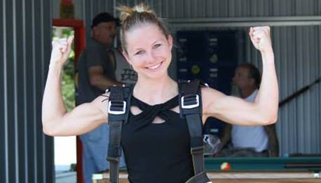 A missing University of Maryland student who was last seen getting onto a Greyhound bus has been found safe, University of Maryland police said Wednesday.
Kaitlyn George was last seen at Allegany Hall at 4 p.m. Nov. 10. Police say George was scheduled to meet a friend at the Eppley Recreation Center at 5 p.m. that day to go on a hiking trip.
When she did not show up, the friend alerted police.
George was last seen on surveillance footage on Nov. 11 entering a Baltimore Greyhound station and boarding a bus that was headed to Norfolk, Virginia.
On Wednesday, police say the Houston Police Department found George at a fast food restaurant in Houston, Texas. She was by herself and OK.
Investigators did not suspect foul play, but wanted to hear from George.