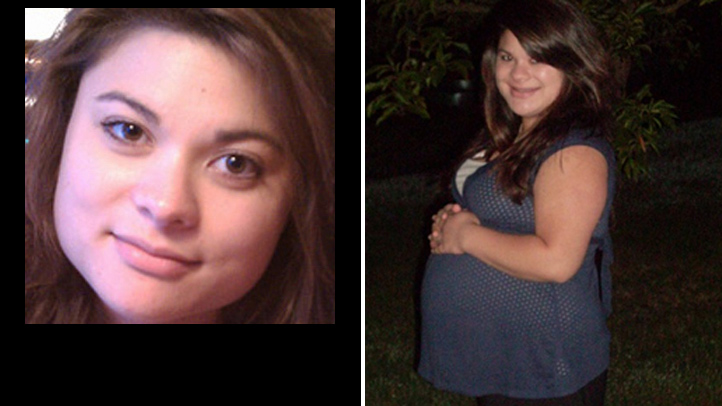 Bethany Anne Decker has been missing since January. Since then, the mother of a toddler would have turned 22. Now, Sunday will mark the due date of her second child.

Today the Loudoun Sheriff's Office released a photograph of Decker, taken late in her pregnancy with her first child. They're hoping that someone might recognize her or come forward with information.

The last person known to have seen Decker was her boyfriend, Ronald Roldan, on Jan. 29.
Roldan is the father of Decker's unborn child and lived at her apartment while her husband, Emile Decker, was away at military training, according to court documents.
When Decker missed her husband's Feb. 2 deployment to Afghanistan, her family became concerned. Her car was left behind in the parking lot of her apartment. After being unable to contact her for weeks, Decker's family reported her missing on Feb. 19.
Deputies searched the Centreville home where Roldan was living with his mother at the time of Decker's disappearance, NBC Washington's John Schriffen reported. Investigators also searched the woods and fields across the street from her apartment, and have conducted dozens of interviews. There is no evidence of foul play.
Emile Decker, who is the father of Bethany's toddler, returned from Afghanistan in March.
Bethany Decker was working at Carrabba's Italian Grill in Centreville, Va., at the time of her disappearance, and had been registered as a student at George Mason University.

Since her disappearance, there has been no activity on Bethany Decker's bank accounts, cell phones or email accounts -- but somebody pretending to be her posted updates on her Facebook page, investigators said.
Now they're hoping that the new photos of Decker -- one of her in her third trimester with her first child, and one of a distinctive tattoo on her ankle -- will lead someone to come forward.

Anyone who has information can call the Loudoun County Sheriff's Office at 703-777-0475. If you wish to remain anonymous, call Loudoun County Crime Solvers at 703-777-1919.