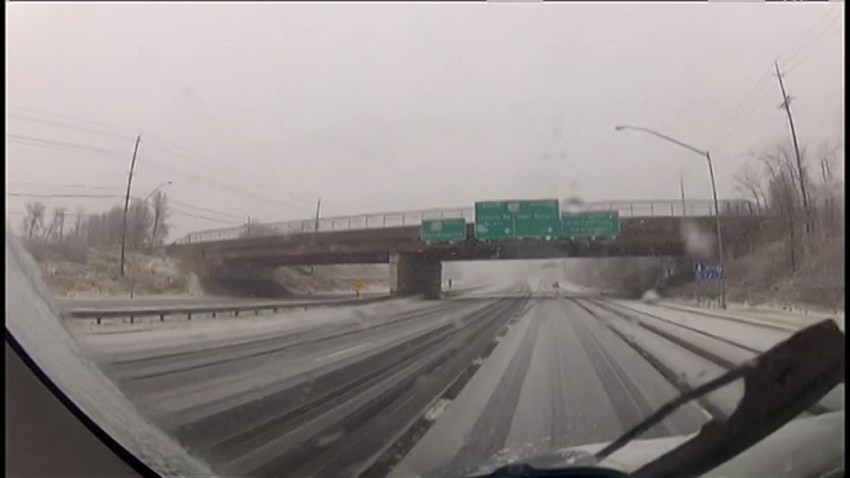 Even small amounts of snow have created big expenses for local governments in D.C., Maryland and Virginia, according to expense reports obtained by the News4 I-Team.
The mild winter of 2012-2013 featured precious little snow, but triggered more than $50 million in combined snow removal expenses in D.C., Montgomery County, Prince George's County, Frederick County, Arlington County, Fairfax County and Loudoun County.
In Montgomery County alone, government agencies spent $1 million per inch of snow measured inside county lines.
A memo written by a Montgomery County Council official shows the county exceeded its planned budget for snow removal in 2012-2013 in part because, "While some of the events did not result in plowing, both county and contractual personnel were required to report and/or be on standby."
Keith Compton, director of highway services for the county, said the icy conditions experienced this week – and often in 2012 – can trigger expensive road treatments and responses.
"There's really nothing easy and inexpensive about snow removal," Compton said. "It's all a challenge and Mother Nature seldom pitches you the same storm twice."
The News4 I-Team review found the mild 2012-2013 winter also created $6.2 million in snow response expenses in D.C., $1.6 million in Prince George's County, $1.4 million in Frederick County, and approximately $48 million in Northern Virginia.
A Virginia Department of Transportation official cited weather forecasts that "didn't pan out" as a reason for some large costs.
Icy conditions, which often require a mixture of chemicals and salt, can be pricier than a traditional snowfall, in which crews rely more heavily on snowplows.
In 2009-2010, a winter infamous for major blizzards, Montgomery County spent nearly $500,000 for each inch of snow.
In 2012-2013, an icier winter, expenses exceeded $1 million per inch.