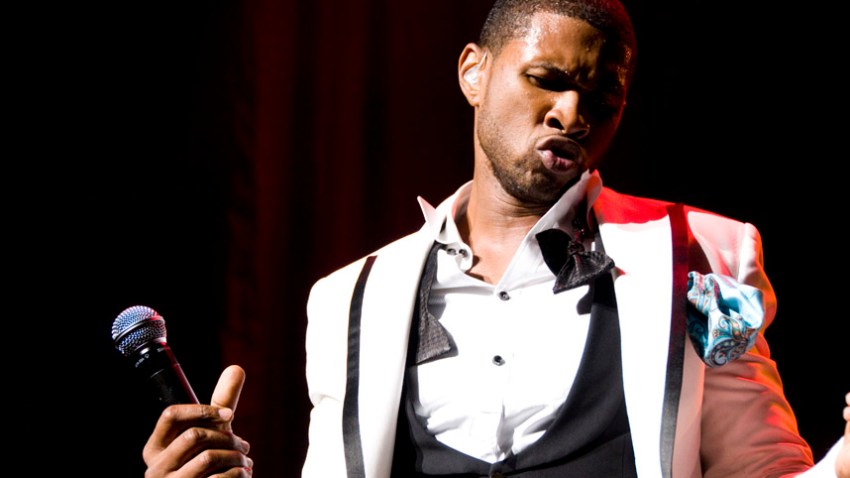 Just like the thousand middle school students and their teachers at Woodbridge Middle School, Prince William County Police were expecting Usher to show up on Friday.
"We got the same information that everyone else did," said Prince William police spokesman Jonathan Perok.
Students at a Virginia middle school celebrated their excellence Friday, but the event was a letdown. Anticipated special guests Usher and Prince Royce never showed up.
The school held a pep rally that day to celebrate its distinction as a Prince William County School of Excellence. As part of the celebration, the students were told that pop star Usher would be performing. But after waiting for over an hour, a thousand middle school students never got a glimpse of the singer.
But it wasn't a snub by Usher. Turns out he didn't know about the event.
"No legitimate representative of Usher's -- not his management, booking agent or record label -- confirmed Mr. Raymond's participation in today's activities at Woodbridge Middle School," an Usher representative said in a statement. "In fact, Mr. Raymond has had a long-standing commitment to perform at Boardwalk Hall in Atlantic City, New Jersey tonight as part of his OMG tour.
"Usher takes his commitment to youth and education initiatives very seriously, and is disappointed by this misrepresentation."

According to Prince William County Schools, a school employee arranged the appearance with someone who wasn't authorized to book the star.
Woodbridge Middle doesn't want Usher to get a bad rap and apologized for disappointing the students.
The school principal, Skyles Calhoun, told NBC 4's Darcy Spencer that the mix-up was a learning experience for the students. "This life message was about, don't let anyone tell you that you can't," the principal said, "but it's also about, sometimes stuff happens and you move on."