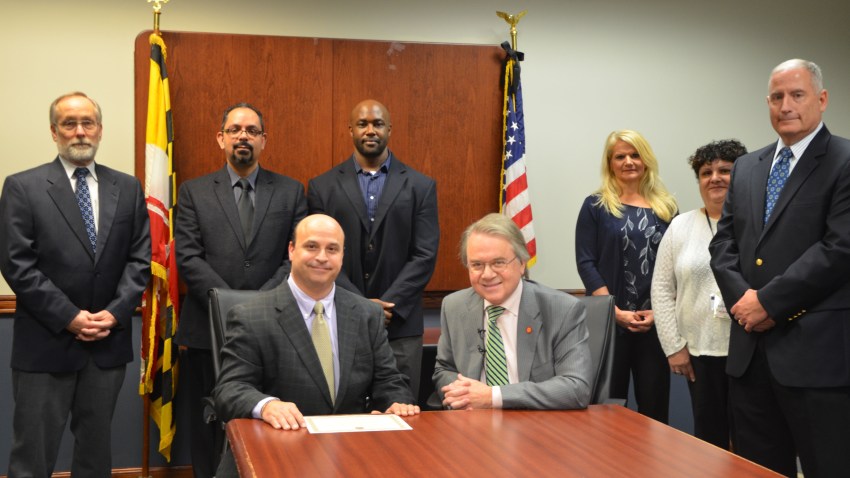 The billion-dollar MGM National Harbor received its operations license Wednesday, just in time for its grand opening Thursday.
Maryland Lottery and Gaming Director Gordon Medencia signed the operations license for MGM National Harbor after the casino passed two controlled tests last week.
The tests assessed the facility's systems and controls, including over 3,300 slot machines and 160 table games, internal controls, employee training, technical systems, and other operations. At least 7,500 people attended the controlled demonstrations.
"MGM National Harbor successfully demonstrated that it has met the state's legal and regulatory requirements and is ready to open," Medenica said in a press release. "Our teams have worked tirelessly to oversee the launch of this exciting, new entertainment destination, which will provide more than 3,000 new jobs and hundreds of millions of dollars in additional funding for education and other state programs."
The proceeds made during the demonstration tests were donated to local non-profit organizations dedicated to state parks and education.
Since 2010, Maryland's casino program has generated more than $4.28 billion in contributions to the state, including more than $1.6 billion for the Maryland Education Trust Fund.
Maryland Lottery and Gaming, in partnership with the state's commercial casino operators, is responsible for the regulation of the state's casinos.
The casino will open its doors to the public at 11 p.m. Thursday.