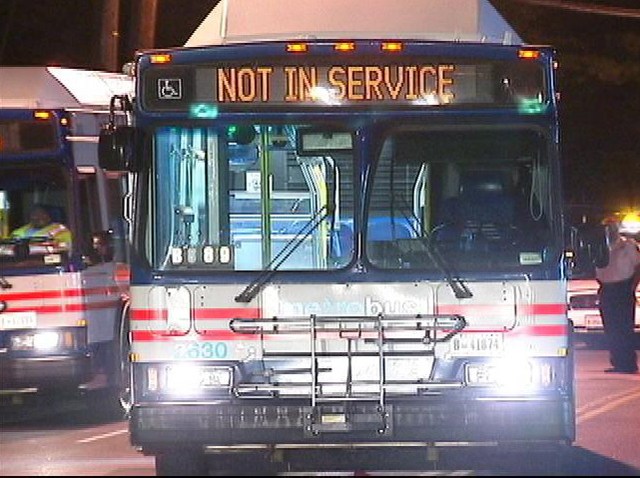 Metro confirmed that a Metrobus was involved in an accident this afternoon that left several people injured.
Six people suffered injuries in an accident between a sports-utility vehicle and a Metrobus at Florida Avenue and 7the Street NE, said D.C. Fire and Emergency Medical Services spokesperson Pete Piringer. Five adults on the bus suffered minor injuries. One child on the bus suffered moderate but not immediately life-threatening injuries, according to Piringer.
It was unclear whether the six people on the bus were the only passengers. The driver of the SUV refused transport.
A Metro spokesperson said that a preliminary investigation revealed that the SUV backed into the Metrobus.
Florida Avenue NE is closed in both directions near the accident. The accident took place at about 2:34 p.m. near Gallaudet University.