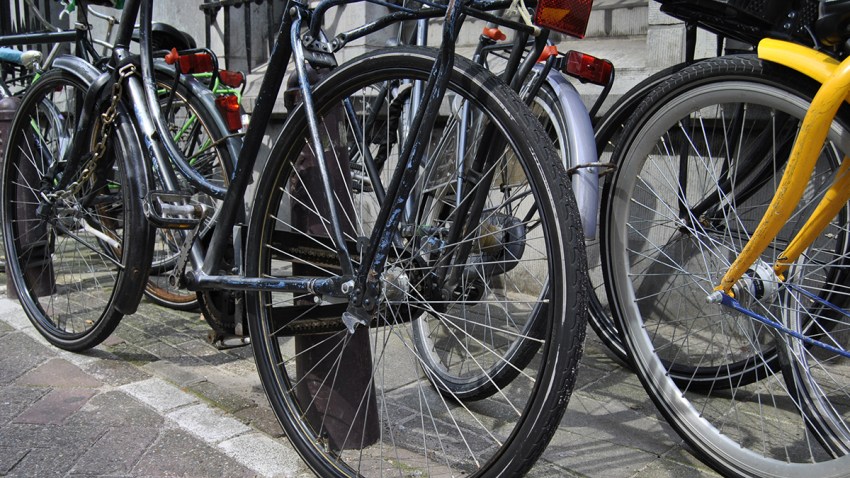 Want to bike for part of your trip and take Metro for the rest? Now you can take your bike on Metrorail at any time.
Metro now allows bikes to be brought onto trains during rush hour.
The move ends a longstanding ban against bikes on railcars during rush hour, although they have been permitted at off-peak times.
Starting Monday, Jan. 7, standard-size bikes are allowed at all times on any railcar, as long as space is available, Metro said in a statement.
Riders with bikes should use the doors at the ends of the railcars, not the center doors, Metro said.
Officials said Metro's new 7000-series trains provide more open space, and the majority of rush-hour trains are eight-car trains, the longest configuration possible.
They said they made the decision in response to requests from the bicycling community.
"We believe this change supports ridership growth by Metro a commuting option for those who want to have a bike with them," Metro Chief Operating Officer Joe Leader said in a statement.
Officials said the change is expected to make Metrorail "a more attractive travel option for reverse commuters (i.e. customers traveling outbound in the morning and inbound in the evening) who want to take their bike to travel between the rail station and their workplace."
Metro will monitor the new policy to see whether any modifications are necessary.
The transit agency reserves the ability to still restrict bikes during events that draw high ridership, such as July Fourth and Inauguration Day, Metro said.
Bikes previously were prohibited on railcars during weekdays between 7 and 10 a.m. and between 4 and 7 p.m.