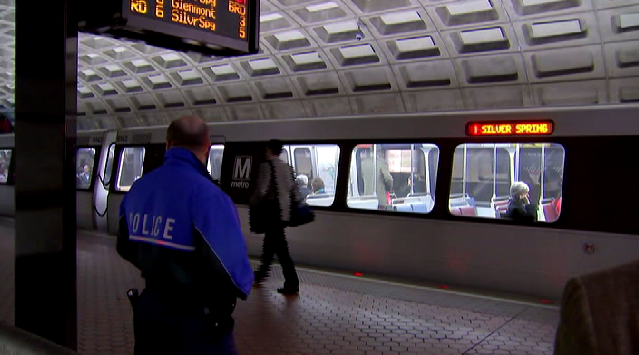 Some transit agencies in the Washington, D.C., area are increasing their security efforts after three explosions rocked an airport and metro station in Belgium, killing at least 31 people.
Metro Transit Police officers began performing additional K9 sweeps and patrols Tuesday in response to the series of attacks. Metro officials said there were no known, specific or credible threats against Metro. The sweeps and patrols were being performed as a precaution.
Metro Transit Police officers are working overtime, and are on overlapping shifts, officials said. If you don't see officers, they still could be there -- many Transit Police officers and federal officials are riding dressed in plainclothes.
At least two explosions rocked the check-in zone of Brussels Airport Tuesday, killing and wounding more than a dozen people. Explosions also were reported at metro stations across Brussels.
Metro Transit Police said they will continue to closely monitor the attacks in Brussels with their federal partners. If you see anything suspicious, police advise you to call 202-962-2121 or text MyMTPD.
In a statement, the Metropolitan Washington Airports Authority said Reagan National and Dulles International have robust security, both visible and behind-the-scenes and the authority's priority is the safety and security of passengers and employees. The authority said it constantly trains workers and evaluates procedures with federal and local partners to make adjustments based on new information.
United Airlines flight 951 from Dulles to Brussels was canceled Tuesday, Metropolitan Washington Airports Authority said.
District of Columbia police Chief Cathy Lanier said in a statement that her department is always "on a heightened state of alert.'' But she asks people to stay alert to their surroundings as the department works with federal partners to "determine the credibility of this threat.''
Copyright AP - Associated Press