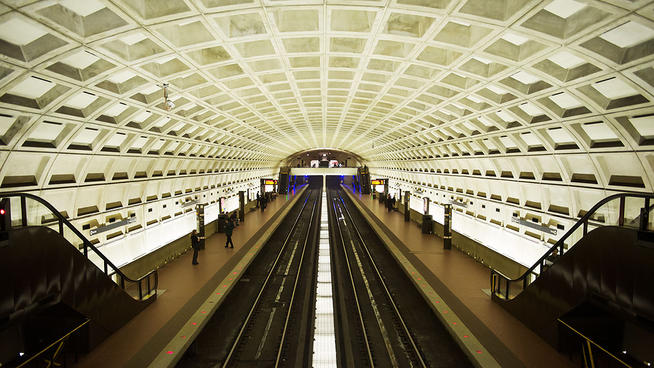 "Look alive, good times are ahead!"
Metro has taken to the small screen to advertise the July 26 opening of its Silver Line, using funny commercials to spread the word.
"These ads are intended to showcase the benefits of the Silver Line and get the word out about the opening date," Metro Assistant General Manager Lynn Bowersox said.
The advertisements show a recent college grad, a single guy and a traffic-phobic family. The commercials promise them some pretty impressive rewards for using the new line (check out the videos to see what they are).
The ads will air on local stations in English and Spanish.
"The campaign moves us from 'how to ride' to 'why to ride," Bowersox explained. "While keeping our message entertaining, we hope to make commuters and leisure travelers alike think about the opportunities that come along with the new Silver Line."
Metro has been educating current and prospective Silver Line riders across the region for several months by distributing more than 100,000 pieces of information at stations, community events, sporting venues and area festivals.
Metro also has a new website with more detailed information about the five new stations, parking and biking, fares and points of interest on the route.
"Now that opening day is in sight, it's time to get a little excited," said Bowersox.