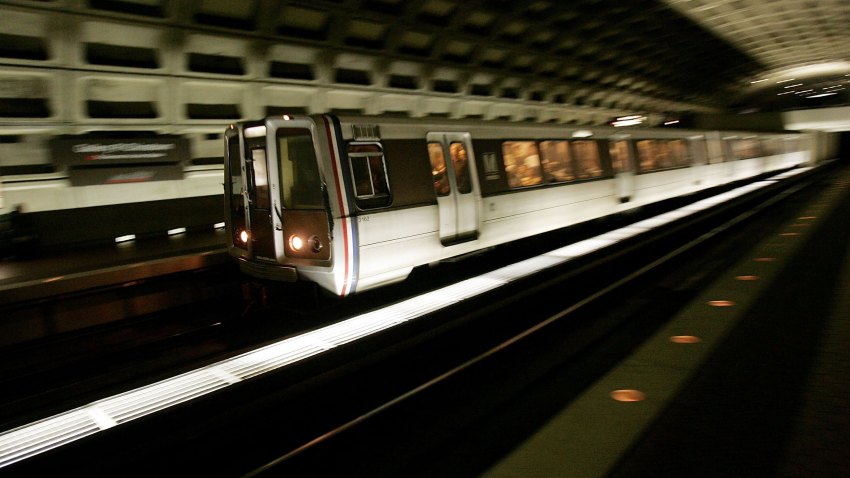 The Forest Glen and Wheaton stations on Metro's Red Line reopened after 4 p.m. Tuesday after a report of smoke at Forest Glen. The smoke has now dissipated.
Montgomery County Fire and Rescue arrived at the station just after 2:15 p.m. and found smoke coming from the air shafts, officials said. Firefighters traced the smoke to a six-car train.
Passengers had already got off the train and were removed from the station, fire officials said. The train operator -- a man in his 30s -- was taken to an area hospital for smoke inhalation, according to Montgomery County Fire and Rescue. No passengers were injured.
Trains single-tracked through the Forest Glen station but did not service the station. Red Line riders were warned about delays.
Metro established shuttle bus service around the incident and reminded customers that they could also use the Y8 and Q2 bus lines on Georgia Avenue.
Metro is investigating the cause of the fire. They believe it may have been malfunctioning brakes.
Stay with NBC Washington for more details as they become available.
---
Fan, Follow and Text: Get the latest from NBCWashington.com anytime, anywhere. Follow us on Twitter and Facebook. Sign up for our e-mail newsletters and get breaking news delivered right to your mobile phone -- just text DCBREAKING to 622339 to sign up. (Message and data rates may apply.)