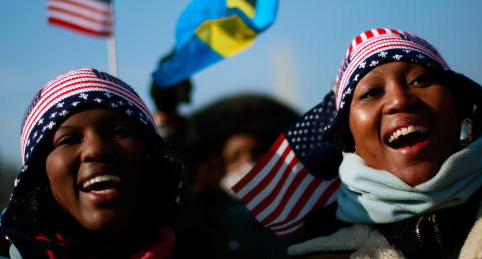 Metro says it is using lessons learned from President Barack Obama's first inauguration to avoid transit problems during his second.
Ridership swelled to record levels on Obama's first inauguration day, Jan. 20, 2009, with many stations packed to capacity and escalator woes exacerbating the problem in some stations.
By 6 p.m. that day, more than 930,000 passengers had used Metrorail, the transit agency said. A record of 866,681 had been set a day earlier.

WMATA's board was briefed Thursday on preparations for 2013's inauguration, which will take place Jan. 21.
Board members were told that drivers will pay on the way out of Metro commuter parking garages, rather than when entering -- which caused traffic to back up on access roads four years ago. And signs will be posted farther away on highways warning if garages are full.
Meanwhile, Metro has begun selling commemorative inaugural SmarTrip cards.
The cards feature an image of the president and come loaded with a one-day pass that allows unlimited travel on the day it is first used. The card can be reloaded and used as a standard SmarTrip card after that.
2009 INAUGURATION COVERAGE:
Copyright AP - Associated Press