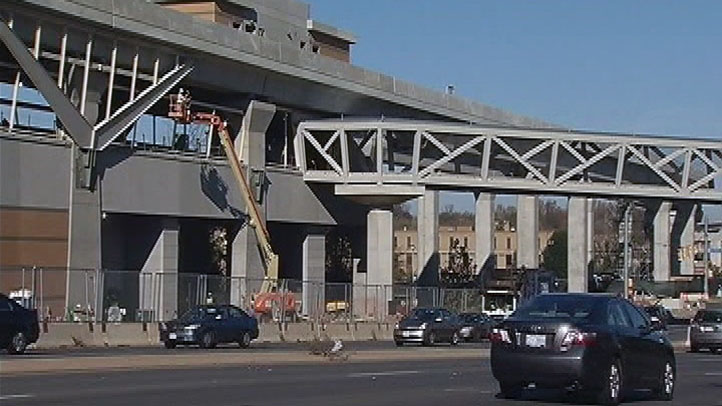 Service on the new Silver Line will be extended, in part because of safety.
According to the Washington Post, Metro will present a report to the transit agency's board this afternoon detailing the reasons for extending the service, which will cost Metro $4.6 million in the first year.
The Silver Line trains were originally going to turn around at the Stadium-Armory station. But the report due out today raises safety concerns. Track at the station that would be used to help turn trains around is elevated and can't be upgraded with switches that are recommended by the National Transportation Safety Board. In addition, that section of track is extremely short and it would take an extremely skilled operator to perform the turn.
Because of those concerns, Silver Line trains will now run all the way to Largo Town Center. The nearly $5 million dollar price tag for the change covers the extra staff needed, electricity costs and the use of more trains. However, Metro estimates that the Silver Line will pull in about $2.8 million a month once up and running.
The extended service also means fewer Blue and Orange Line trains will be running and the Rush Plus service that just began in June on the Orange Line will end.
Construction on the first phase of the new Silver Line between East Falls Church and Wiehle Avenue is expected to be completed by August.