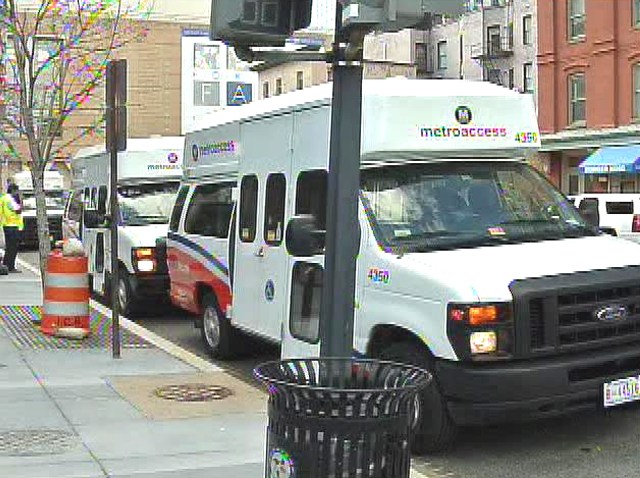 Metro is planning a scale back on its MetroAcess service for elderly and disabled riders.
The transit agency is trying to close a $189 million budget shortfall, and the paratransit service is becoming too costly, a Metro official told the Washington Post. MetroAccess is meant for those who can't ride standard buses and rails because of their age or disability.
According to the Post, the changes would:
Cutback service
Toughen eligibility requirements
Increase base rates and surcharges for longer trips
Currently, Metro labels riders as "eligible" or "ineligible," but the proposed changes would also include a category for riders who are "conditionally" eligible.
Richard Sarles, Metro's interim general manager, told the Post the changes would put MetroAccess more in line with standards created by the Americans with Disabilities Act. He said currently MetroAccess far exceeds the set guidelines.
With many of the customers who use MetroAccess on a fixed-income, some worry the service cuts and fare hikes will only create hardship.