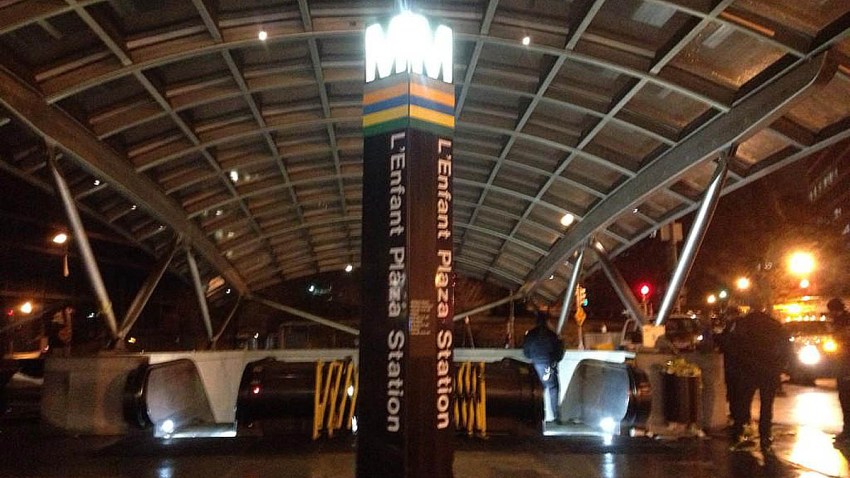 Metro has begun the installation of radio cable in 100 miles tunnel to improve communication in the underground rail system following last year's fatal smoke incident at L'Enfant Plaza, General Manager and CEO Paul Wiedefeld announced Wedndesday.
The new radio system will improve radio coverage for first-responders, and cabling for better cellphone service will be installed at the same time. That's a total of 200 miles of cable being installed.
"We are looking for every opportunity to move this project along efficiently and to deliver incremental benefits as we complete each segment and turn it over to the telecom providers," Wiedefeld said in a release from the transit agency.
As part of the upgrade, critical equipment will be moved so it can be accessed without track outages, Metro said.
Tests are being conducted in a 6,000-foot stretch of tunnel between the Glenmont and Forest Glen stations in order to create a plan and schedule for the project. The work will be coordinated with other projects at night and on the weekends to minimize the impact on rail service, Metro said.
Metro is funding the $120 million project through its capital improvement program.
Poor communication was costly in the smoke incident that killed one woman and sickened more than 80 others Jan. 12, 2015, the National Transportation Safety Board said last summer. The incident began shortly after 3 p.m., when an electrical breaker tripped at one end of a section of the third rail near the L'Enfant Plaza station. One train stopped in the tunnel and another at the platform, and the tunnel and the trains filled with smoke. Riders from the train in the tunnel have said they were trapped for at least 30 minutes before they were rescued.
Carol Inman Glover, 61, was pulled from the tunnel unconscious and died at a hospital.