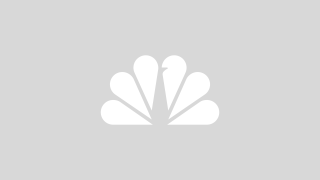 A centuries-old practice can help children keep calm and do better in school.
As a parent, meditation instructor Ofosu Jones-Quartey saw first-hand the stress children face. He found meditating with them at home helped.
"A minute of mindfulness goes a really long way," he said.
He shares the experience at Just Meditate in Bethesda, Maryland, where children as young as 6 learn to meditate in a class just for kids.
"It's really remarkable that you teach them and then they get this inner resource they can call on at any moment," Jones-Quartey said.
Mindfulness builds strong emotional health, promotes self-control and can help children focus better in the classroom, said Dr. Lee Beers of Children's National Health System.
Non-profit Minds Inc. said it has worked with 40 schools in the D.C. are teaching mindfulness.
Local
Washington, D.C., Maryland and Virginia local news, events and information
"I wish they did it in every school," mother Mary Kate Cullen said. "Because it helps the students stay present and learn to work with each other."
Several calming apps can help without an instructor:
Stop, Breathe and Think
Settle Your Glitter
Smiling Minds
"I want kids to remember that, more than anything, that they've got what it takes inside of them to really have a happy life for themselves and then to offer some happiness to others," Jones-Quartey said.