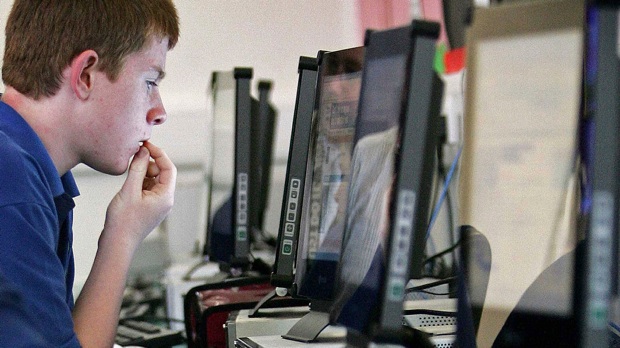 If you are reading this NBCWashington.com post right now, you're on the Internet. Congratulations, you must be rich!

And for those of you living in Maryland, better to unleash your full hate in the comments section now while you can, because soon enough that will land you in jail, forever.

Republican Nic Kipke of of the Maryland House of Delegates has introduced legislation that would "expand Maryland law to allow the state to investigate and prosecute those who engage in cyber bullying." This is basically anyone who's ever written anything on the Internet, including e-mail.

Here, an experiment, pay attention: "If Nic Kipke is so smart, why can't he spell 'Nick' correctly?" Under Kipke's proposed laws, bam!, that's jail time. (Most likely just a fine.) JAIL!

On a more serious note, though, Kipke was inspired to introduce it after hearing about the suicide of a 13-year-old girl in Missouri last year who was the victim of Internet harassment. Many other cases of violence around the country involve unmonitored online harassment -- frequently on more personalized web destinations as Facebook or MySpace.

Still, there's a difference between prosecuting (a) the use of threatening language and (b) someone calling someone else a moron. The bill, H.B. 509, defines the would-be-illegal kind of "harass" in two ways. First:
(I) PLACE A PERSON IN REASONABLE APPREHENSION OF IMMEDIATE OR FUTURE BODILY HARM, SEXUAL ASSAULT, CONFINEMENT, OR RESTRAINT
Right, that's logical, if an actionable threat to harm someone is made. The other?
(II) FRIGHTEN, INTIMIDATE, OR CAUSE EMOTIONAL DISTRESS.
Well, that won't leave much wiggle room for case-by-case interpretation at all. The Maryland legislature might as well throw the Internet against a wall and shoot it.

Every word Jim Newell has written in his work for Wonkette and IvyGate could be prosecuted in Maryland.
Copyright FREEL - NBC Local Media