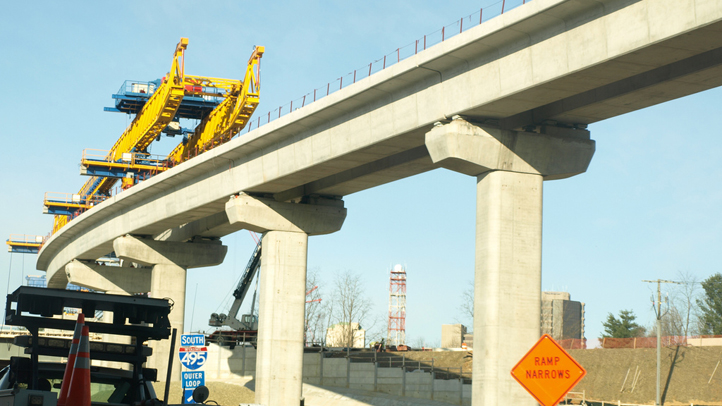 The Metropolitan Washington Airports Authority announced a preliminary winner in the race to build the second half of Metro's Silver Line in northern Virginia.

A construction and design team led by Clark Construction and Kiewit Infrastructure South Co. submitted the lowest bid. It puts them on top in the running for the contract. Clark is headquartered in Bethesda, Md.

The team submitted a price tag of $1.18 billion.

Project officials will review the numbers and make a final decision next month. Four other groups also submitted bids.

The first phase of the Silver Line is now under construction and scheduled to open in December 2013.