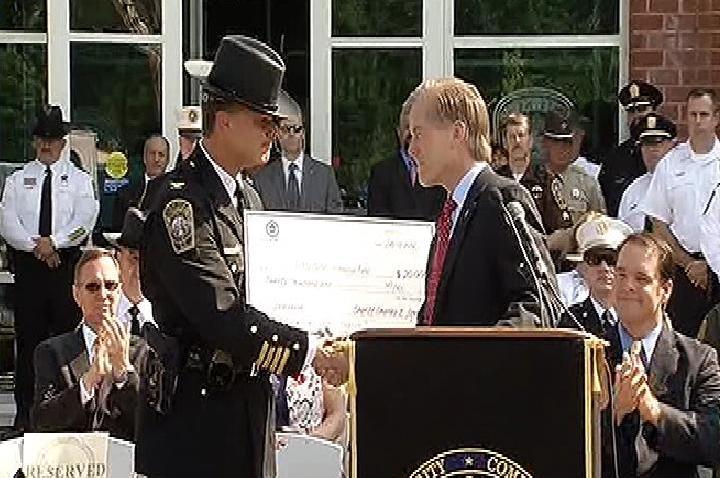 Virginia is one of only five states in the nation without a public memorial for fallen law enforcement officers, firefighters and paramedics, but the effort to change that could soon be expedited.

Gov. Bob McDonnell signed new legislation into law Wednesday morning in Stafford, Va. It allows law enforcement agencies to use some of the funds they recover from criminals as a donation for the project, which has an estimated cost of $2.5 million.

Immediately following the bill signing, Stafford County Sheriff Charles Jett became the first official to do that, with a $20,000 donation on behalf of the sheriff's office.

"We're in economically challenged times, and those funds are keeping many law enforcement agencies afloat," Jett told News4's Julie Carey, adding, "Personally, I can't see any better use of those funds, those ill-gotten gains from criminals than to honor Virginia's fallen."

Jett said the memorial is especially important to the survivors of those killed in the line of duty.

"For families of our fallen heroes, it's very significant to them that they know the names of their loved ones are going to live on forever in some type of tribute," Jett told Carey.

Stafford County will have three names on the memorial, including two deputies and an EMS provider.

The completed memorial will be in Richmond. You can see renderings of what it will look like and how to donate to the fund to help build it here.