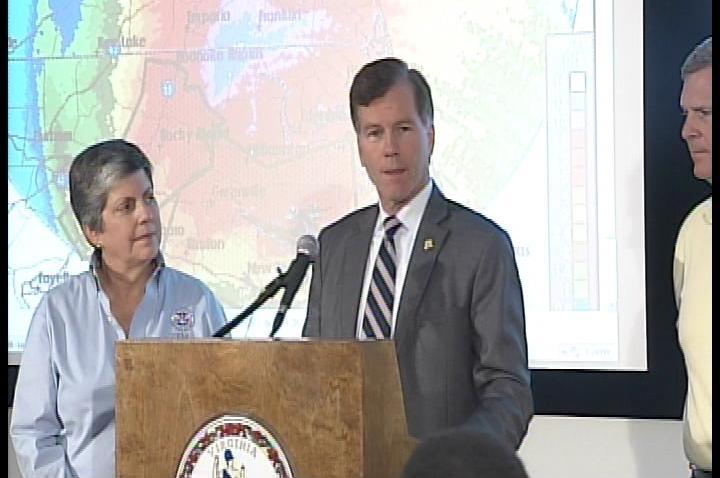 "We've learned." That was the response Tuesday from Gov. Bob McDonnell as to why the impact of Hurricane Irene was not more severe in Virginia.

Standing next to Homeland Security Secretary Janet Napolitano and Agriculture Secretary Tom Vilsack at Virginia's Emergency Operations Center near Richmond, McDonnell praised the work of local and federal governments.

"We could not be any more pleased between the level of cooperation between the state and federal governments," McDonnell said.

Government agencies have come a long way in their handling of natural disasters since Isabel and Katrina, McDonnell said. He also credited the people of the commonwealth for taking the warnings seriously -- a response that he said saved lives.

"The communications that we've learned over the last six or seven years since Katrina and Rita -- what we've learned in Virginia since Isabel (in 2003) -- contributed to far better planning, far better response, and frankly, far better conduct by the part of the citizens who really took the warning seriously," McDonnell said.

McDonnell said that the biggest concern now is restoring power to everyone and keeping an eye on flood waters in South Hampton.
---
Follow us on Twitter and Facebook. Sign up for our e-mail newsletters and get breaking news delivered right to your mobile phone -- just text DCBREAKING to 622339 to sign up. (Message and data rates may apply.)