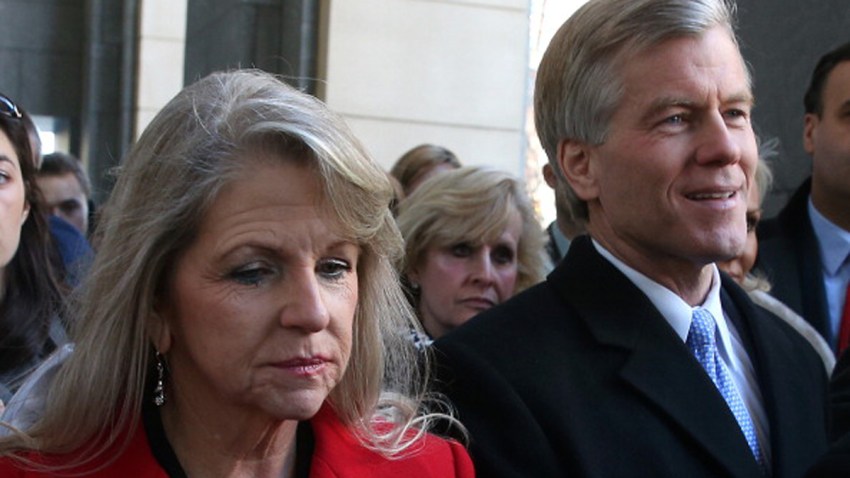 Lawyers for Bob McDonnell said in a federal court filing that they want more details on what exactly federal prosecutors allege the former Virginia governor did wrong.

McDonnell's defense team complained in the Thursday filing that prosecutors have "employed vague language that obscures what the government claims Mr. McDonnell actually did'' in their 14-count indictment of McDonnell and his wife, Maureen. The defense team wants a federal judge to order prosecutors to produce a "bill of particulars,'' or a detailed statement of charges.

The McDonnells were charged last month with accepting more than $165,000 in gifts and loans in exchange for helping the chief executive of a health supplement company sell his products.

The crux of the case is whether the McDonnells performed official acts to help former Star Scientific CEO Jonnie Williams or the couple extended routine courtesies, and nothing more, to Williams and his company.

The gifts Williams gave the McDonnells include a Rolex watch, luxury dresses and the use of a Ferrari. When in office, the McDonnells opened up the Executive Mansion for a launch party for a Star Scientific product and arranged for a meeting between Williams and a state health official.

Legal experts have said prosecutors may have difficulty proving the McDonnells abused their official positions in a legal sense, noting that is a fine line between what is illegal versus what is unseemly.

The defense team said in its motion that the lack of specificity used by prosecutors in the indictment speaks to that difficulty.

"The government almost certainly deployed such loose language in order to plead around the stubborn reality that Mr. McDonnell neither promised nor performed any legally cognizable official act at any time,'' the lawyers said in the motion.

The defense team also points out that the indictment alleges that the McDonnells conspired with others, "both known and unknown to the grand jury,'' to commit their crimes. The defense lawyers want prosecutors to provide the names of those individuals.

Without a bill of particulars, McDonnell's legal team argued, it will be difficult to prepare adequately for the July trial.

As of early afternoon noon Friday, prosecutors had not filed a response.

Copyright AP - Associated Press