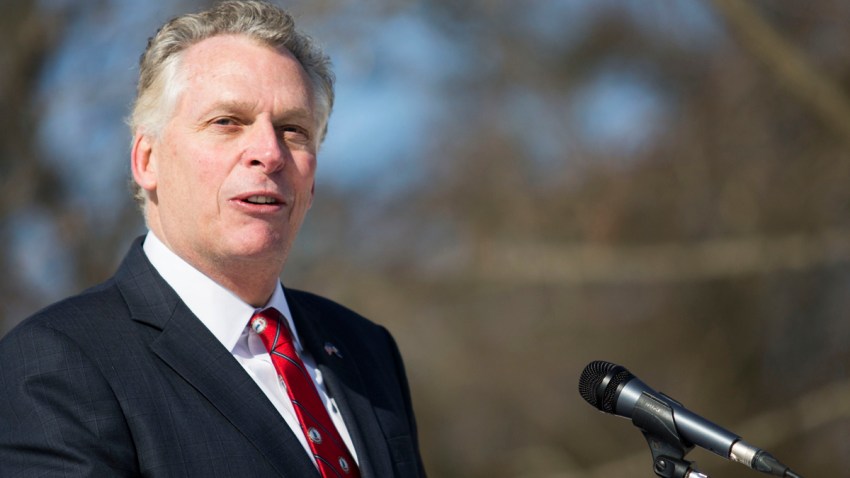 Democratic Gov. Terry McAuliffe plans to line veto several items in the two-year state budget recently passed by the Virginia General Assembly, including the amendment aimed at keeping him from any type of unilateral Medicaid expansion, Northern Virginia Bureau Chief Julie Carey reported.
McAuliffe made it clear he's moving ahead to expand health care coverage to the poor. He directed Secretary of Health and Human Resources William Hazel to meet with federal officials and the private sector and prepare a plan by Sept. 1. Morally, Virginia should cover the 400,000 low income Virginians without coverage, McAuliffe said, and as a practical matter, the commonwealth can't afford to lose the billions it could be getting from the federal government for health care expansion.
"I remind everybody this is care that has already been paid for by Virginia citizens," McAuliffe said. "Providing health care to people who are sick is a moral imperative."
Lawmakers return to Richmond Monday to address the vetoes, but given how close the Senate is, it's unlikely the GOP can muster the two-thirds vote needed to override the line-item vetoes.
The battle over Medicaid expansion led to a months-long impasse over the budget that threatened a potential state government shutdown. The impasse was broken when a Democratic state senator abruptly resigned, giving Republicans control of both chambers in the General Assembly.
House Republicans released the following statement in response to McAuliffe's plans:
"As soon as we receive them, the House will review all of Governor McAuliffe's vetoes on the budget bill passed by the General Assembly last week. The Constitution and Supreme Court proscribe specific limits on the Governor's line-item veto authority. We will review these vetoes to determine if they fall within the narrow scope of that authority, and once that review is complete the House will act accordingly.

"The Governor has no authority to expand Medicaid unilaterally or without the specific approval of the General Assembly. The Governor's attempt to usurp the constitutionally proscribed powers of the legislative branch is a dangerous threat to the rule of law, separation of powers, and foundation of representative democracy that we simply cannot allow. We are prepared to challenge this blatant executive overreach through all available avenues, including the court system.

"Some of the other vetoes appear to be petty and politically motivated. The continuity and operation of our judicial system is of paramount importance, and should not be subject to political gamesmanship. Governor McAuliffe signed the bipartisan ethics bill; his decision to veto this funding is counterproductive and unnecessary. The House of Delegates will act accordingly when it convenes on Monday."
Copyright AP - Associated Press