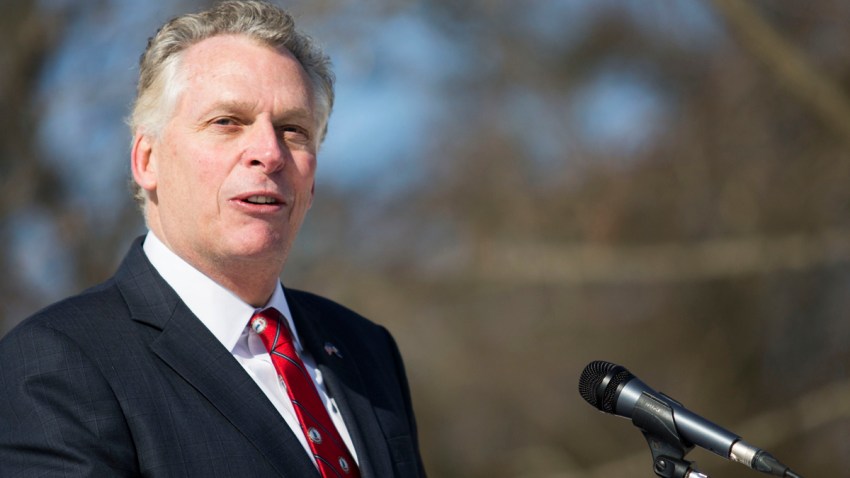 Virginia Gov. Terry McAuliffe touted his record at growing and diversifying the state's economy Wednesday while warning lawmakers that the state's progress could be undermined by socially conservative legislation on abortion or transgender issues.
Speaking to lawmakers at the annual State of the Commonwealth, which kicked off the 2017 legislative session, McAuliffe said Virginia needs to maintain a business-friendly atmosphere by keeping clear of socially divisive new laws.
``As we have seen in that state and others, attacks on equality and women's health care rights don't just embarrass the states that engage in them _ they kill jobs,'' McAuliffe said in prepared remarks, referring to North Carolina's transgender bathroom law, which has consumed that state for months and scared off businesses and sporting events.
Democrat McAuliffe is entering his final year in office _ Virginia governors cannot serve consecutive terms _ and spent much of Wednesday's speech going through a laundry list of accomplishments. Under his watch, the governor said, the state had made great gains in reforming how it pays for large highway construction projects, addressing veterans' homelessness and revamping its public school system, among other things.
But the governor's main focus was on his record at improving the state's economy, which has been battered by years of slowing defense spending.
McAuliffe said that, in his three years, he's helped close 853 new economic development deals, worth a capital investment of $14 billion. The governor said that's nearly $5 billion more than any other governor has done. McAuliffe has also traveled widely to promote Virginia's economy, including to 19 countries.
``We took every meeting we could get,'' McAuliffe said.
The governor announced during his speech that Navy Federal Credit Union had chosen Virginia over Florida to invest $100 million to expand its support and service operation, a move that will create 1,400 new jobs in Frederick County.
But Virginia's economy is still struggling to wean itself from federal spending, evidenced by a more than $1 billion budget shortfall that lawmakers will grapple with this session. The shortfall is based largely on lower-than-expected income and sales tax collections.
Copyright AP - Associated Press