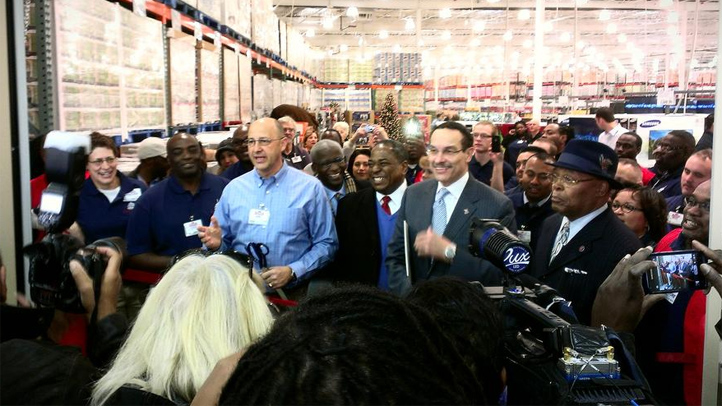 This morning a new Costco opened at Fort Lincoln Drive near New York and South Dakota avenues in Northeast D.C.
News4's Tony Tull was there and captured a snapshot of Mayor Vincent Gray opening the store with a ribbon cutting.
The 154,000 square foot store is the first in the District -- there are 450 across the country. The D.C. Costco will bring 275 jobs to the District.