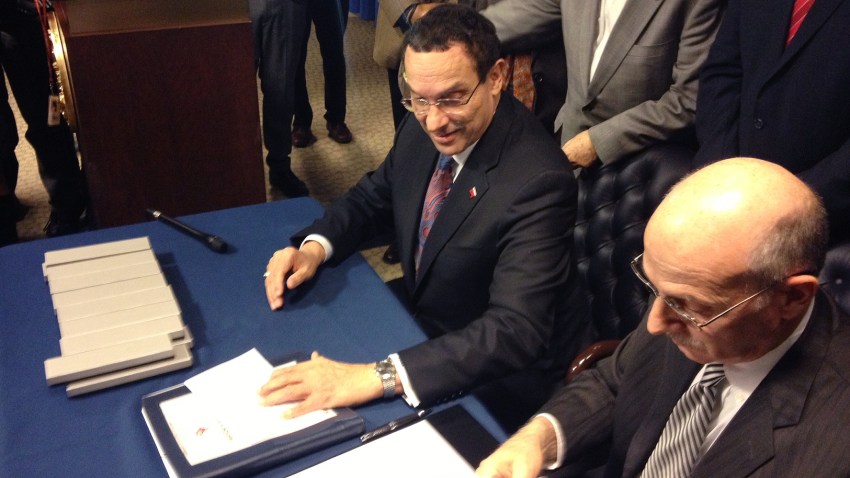 D.C. Mayor Vincent Gray has signed a bill to decriminalize the possession of small amounts of marijuana.
Earlier this month, D.C. Council passed the bill, which would decriminalize the possession of less than one ounce of marijuana.
With Gray's signature, the bill is close to becoming one of the nation's strongest decriminalization policies, with a civil fine of just $25.
The bill was signed Monday, a day before Democratic primary voters will decide whether Gray should receive a second term. The bill's lead sponsor is one of the mayor's opponents, D.C. Council member Tommy Wells.
Wells describes the law as "a victory for the district and a victory for justice," citing a study that found black residents were eight times more likely than whites to be arrested for pot possession, but still worries that racial disparities will persist within smoking arrests.
The bill now awaits congressional approval, which if received, will make D.C. one of the 18 states (and districts) who have some form of pot decriminalization.
Copyright AP - Associated Press