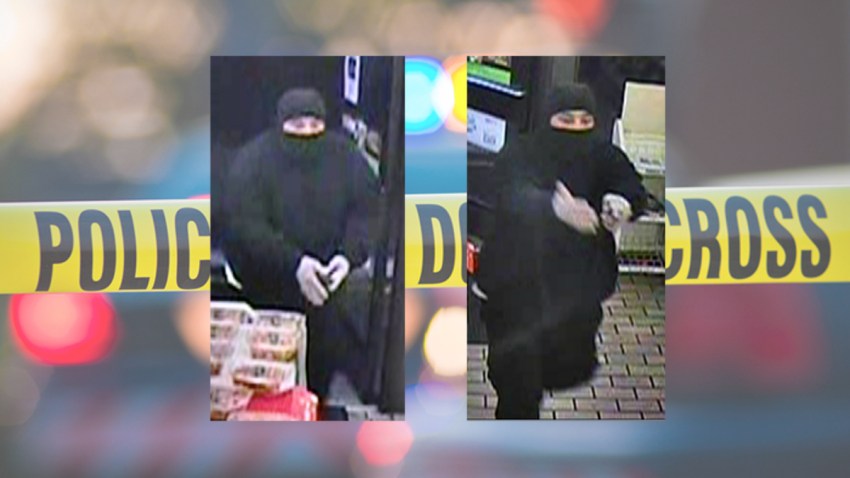 Police are looking for a masked gunman who robbed a Woodbridge 7-Eleven on Halloween.
Officers were called to the convenience store at 1701 Featherstone Road at 12:44 a.m. An employee told police the man entered the store, displayed a gun and left with an undisclosed amount of money.
No one was injured.
Police used a K-9 to search for the suspect, but the suspect was not found.
The robber is described as a Hispanic man between 25 and 35 years old. He's 5'7", weighs 200 pounds and has a medium build. He was last seen wearing a black t-shirt, black pants and a mask.
If you recognize the man in the attached surveillance pictures, call police.